Help Us Create More Homes in Big Sky
$63,679.83 of $202,100
Make an investment in the Big Sky community! Your donation will help BSCHT create homes for local residents.
Campaign Has Ended
INVEST IN YOUR COMMUNITY
Join Big Sky Community Housing Trust during the 2021 holiday season! Your support will help BSCHT continue to create homes for local, essential residents.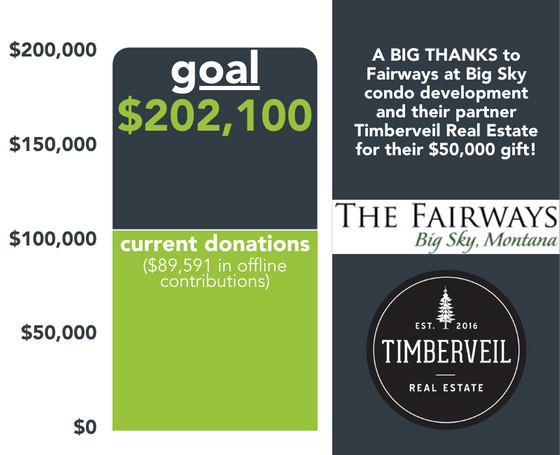 Your tax deductible gift helps BSCHT create affordable homeownership and rental opportunities for Big Sky's teachers, nurses, sheriffs, firefighters, and other essential service workers.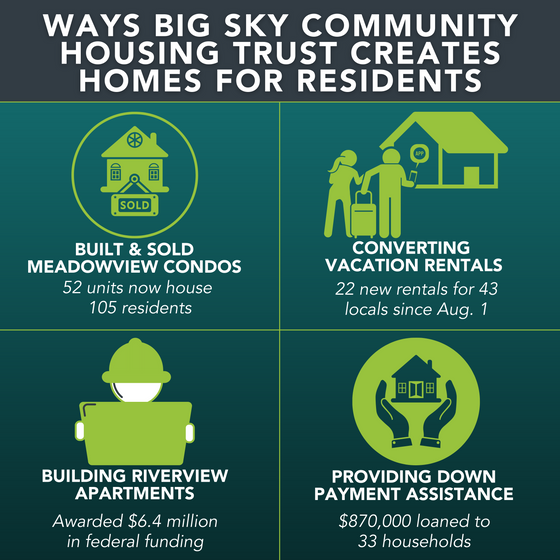 BIG SKY HAS A HOUSING EMERGENCY
Many workers and business owners have been forced to leave Big Sky because there's nowhere to live.
Essential service workers (around 60% of Big Sky Medical Center's staff and 70% of the fire department) commute 40+ miles to work.
Nearly every local business has had to shorten hours or services because they can't find employees.
This community-wide issue needs EVERYONE'S HELP
Each donation moves us closer to creating a balanced community where employees can live and contribute in the community where they work.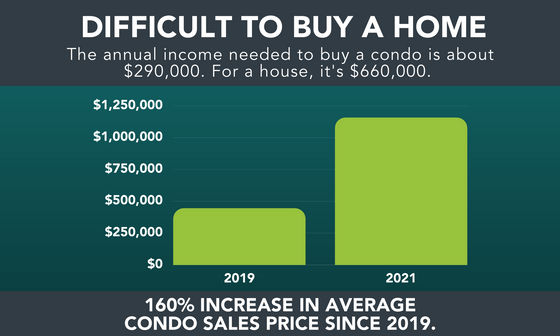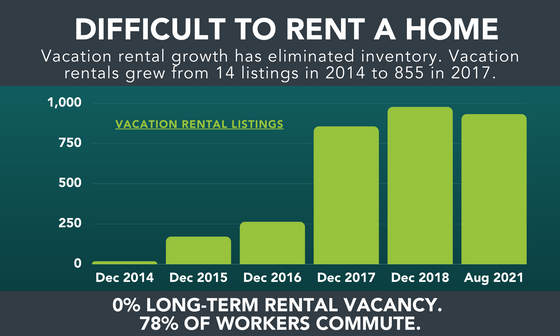 OTHER WAYS YOU CAN HELP
RENT LOCAL: Flip your vacant unit, vacation rental, or spare bedroom into a home for essential workers. CLICK TO RENT LOCAL
HOME SHARE: Loan your vacation home for a few weeks to owners renting full-time to Big Sky workers. CLICK TO HOME SHARE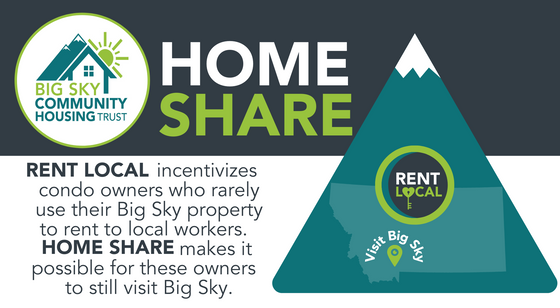 THANK YOU CORPORATE DONORS!
Big Sky Community Housing Trust is a tax-exempt public charity (federal tax ID #84-3391892). All contributions are tax deductible to the extent allowable by law. No goods or services were provided in exchange for your generous financial donation.