Join RENT LOCAL. Earn extra CASH. Make a DIFFERENCE.
$420,000
Convert 60 vacation rentals into homes for Big Sky locals before 2023.
Donate Now
Building enough homes to address the housing needs in our community will take years. However, an immediate solution is to convert some of the thousands of existing vacation rentals on the market into long term rentals for locals.
RENT LOCAL Owner Incentives 2021
If you rent your home long-term to local workers, Big Sky Community Housing Trust will give you up to $17,820.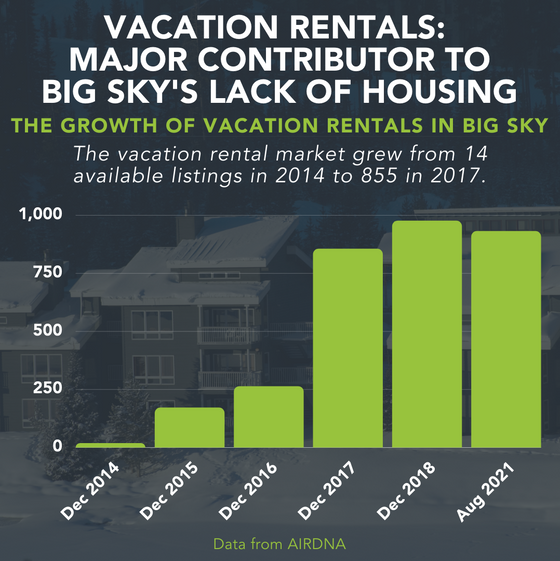 Three Ways to Join RENT LOCAL
1. RENT LOCAL: If you own a second home in Big Sky, rent to locals instead of vacationers. Visit https://bigskyhousingtrust.com/rent-local-program/ for more information.
2. HOME SHARE: If you own a luxury unit in Big Sky, loan it to BSCHT for a month. This will allow property owners renting to locals to still visit Big Sky Please notify BSCHT of your home's availability at info@bigskyhousingtrust.com.
3. MAKE A DONATION: The lack of housing is a community wide problem that needs everyone's help to solve.
In 2020, BSCHT held a housing lottery thanks to a generous family who donated two investment homes to be rented by Big Sky locals in need. For lottery winners Marsha Barker, Brian Pringle, and their daughter Charlotte, winning the lottery meant living with less anxiety. (Click to read the full article in Lone Peak Lookout.)
Big Sky Community Housing Trust is a tax-exempt public charity (federal tax ID #84-3391892). All contributions are tax deductible to the extent allowable by law. No goods or services were provided in exchange for your generous financial donation.