Greg Pearson | Cyclist
$4,869.46 of $8,000
Help Greg reach his $8,000 fundraising goal to further the mission of spreading awareness and raising funds for Alzheimer's research, education, support and care.
Donate Now
Greg's Story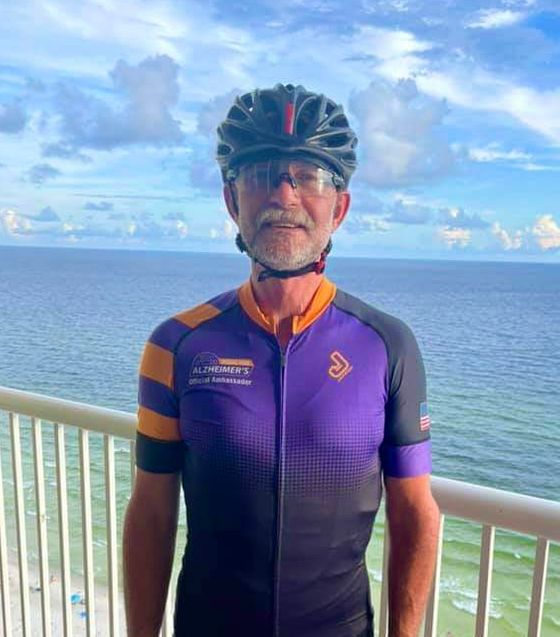 Greg Pearson is a long-time supporter of Pedal for Alzheimer's as well as avid cyclist and organization Ambassador. He is riding in memory of his Mom, Dad and father-in-law who each lost their battles with Alzheimer's over a 7-year span.
He began cycling in 2017 after a critical health situation. As Greg recovered from a heart attack, he quickly became passionate about cycling and has been following the organization since that time.
Greg joins the team in 2021 as an Ambassador and cyclist.

Pedal for Alzheimer's, Ltd. is a tax-exempt public charity (federal tax ID #822320813). All contributions are tax deductible to the extent allowable by law. No goods or services were provided in exchange for your generous financial donation.