SheNYC Arts: Support Women in Theater
$12,838.34 raised
Created by She NYC Arts Inc.
By Women. For Everyone.
Tickets for our summer theater festival have just gone on sale! As our biggest supporters, we want to make sure you have the first access to tickets. Click here to get your tickets today!
Founded in 2015, SheNYC Arts is the country's premier nonprofit supporting women & girls as they pursue leadership careers in the theater industry. We give women the tools they need to succeed as playwrights, producers, composers, directors, and more in the form of training, physicals resources, mentorship, networking, and performance opportunities.
We founded SheNYC as a group of women working in the Broadway and off-Broadway industry, witnessing first-hand the gender disparity in the upper echelons of the industry, and experiencing the barriers women face that keep them from leadership roles. We started counting: In a typical season, 90% of the shows on Broadway are written by men.
But when shows written by women make it to Broadway, they stand out: Broadway shows written by women earn 19% more in weekly box office receipts than shows written by men.
Our programs are aimed at fixing the "pipeline issue" by eliminating the many barriers to entry that women face as they pursue sustainable careers in the entertainment industry, from school to Broadway. Our playwrights & composers are all chosen by a totally open, blind submissions process with no pre-requisites required.
Our programs include:
The SheNYC Summer Theater Festival, which presents 8 full-length plays & musicals by women writers in the East Village's Connelly Theatre each year
The SheLA Summer Theater Festival, which presents 5 full-length plays & musicals in Hollywood's Zephyr Theatre each year
The SheATL Summer Theater Festival, which premiered digitally in 2020 and will be in an Atlanta theater for the first time in 2021
CreateHER, a career training program for high school students who identify as girls and non-binary, where they learn how to be playwrights and producers from the top women working in the field
The Broadway Sinfonietta, an orchestral collective of all-women, majority BIPOC musicians
A core tenet of our mission is to keep our productions and performances affordable & accessible, so we rely on donations from people like you to keep our programs going!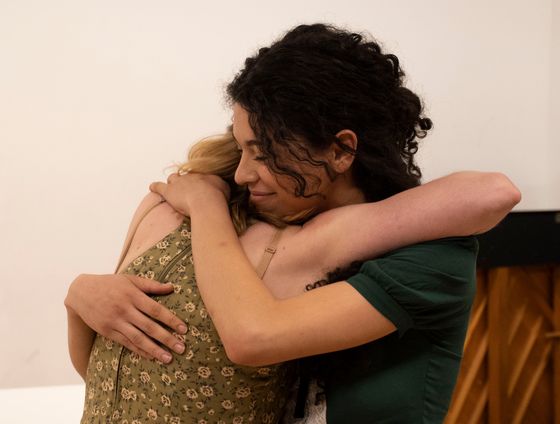 She NYC Arts Inc. is a tax-exempt public charity (federal tax ID #814416545). All contributions are tax deductible to the extent allowable by law. No goods or services were provided in exchange for your generous financial donation.