Support Teachers & Prevent Burnout with Nonprofit Wellness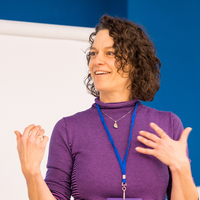 Susan Comfort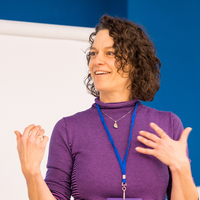 Susan Comfort
I co-founded Nonprofit Wellness because in my 30-year career with world-changing staff, whether on campaigns or in schools, I found we're not very good at taking care of ourselves. Since self-care doesn't work Ty and I developed a team-care approach, backed up by brain science and culture change. Right now, we're doubling down on school staff support, to boost teacher immunity and stop educator turnover. Contribute to our vision, as we finally transition to nonprofit status, and as we get ready for a new year's worth of teacher support.
Supporting Teachers in Crisis
Educators are in the midst of a perfect storm in fall 2021.
"I face a room full of unvaccinated, off-the-wall pre-schoolers every day. Masks, distancing, it don't mean much to them. Nor do they know how terrified I am I might infect my cancer survivor husband or my own daughter. I thought gun drills were bad but this is all new stress I never imagined for teaching." -- D.C. pre-K charter school teacher
In response to Covid-related turnover and burnout, Nonprofit Wellness is supporting "Team-care" at local schools, and sharing free resources with educators nationwide.
You can support teacher wellness with any amount; here are some ideas:
$50 is in honor of Susan's 50th (or $39 in honor of Ty's, they are both Sagittarius) -- in return, we'll send you a batch of our awesome postcards and handmade Earthalopes that you can use to support educators in your life.
$350 covers a Skill-shop, an online team-building session for staff of a school or nonprofit, with skills like: Mindfulness & Habit Change, 12 Immune Boosters, Juggling, Mindful Art or Latin Dance.
$1,000 sponsors a teacher wellness event/sampler, starting in January 2022. This can be in-kind or financial support, to bring wellness goods and services directly to educators.
With your gift, you're also supporting the founding of Nonprofit Wellness as an actual nonprofit. It'll be official soon (EIN: 87-1866602) so your gift is tax-deductible.
Gratitude! Mil gracias!
-- Susan, Tyecia, Terri and Daniel (Founding board)
Nonprofit Wellness is a tax-exempt public charity (federal tax ID #87-1866602). All contributions are tax deductible to the extent allowable by law. No goods or services were provided in exchange for your generous financial donation.