Keep BGC Doors OPEN (Brockers)
$5,000
Our goal of $5,000 will help ensure Clubs remain open. We urgently need your support today like never before. Without you, we won't have the means to keep up the services vulnerable youth, families, and communities are depending on.
Donate Now
Please Note: When you give you will prompted to tip (optional) "Kindest" a percentage, that will not go towards BGCGCV. Kindest is a free platform for non-profit organizations that allow supporters like you to make a difference. If prefer to send a check, please send to: Boys & Girls Clubs of Greater Conejo Valley 1 Dole Drive #3331 Westlake Village, CA 91362
WE NEED YOU! HELP KEEP CLUB DOORS OPEN!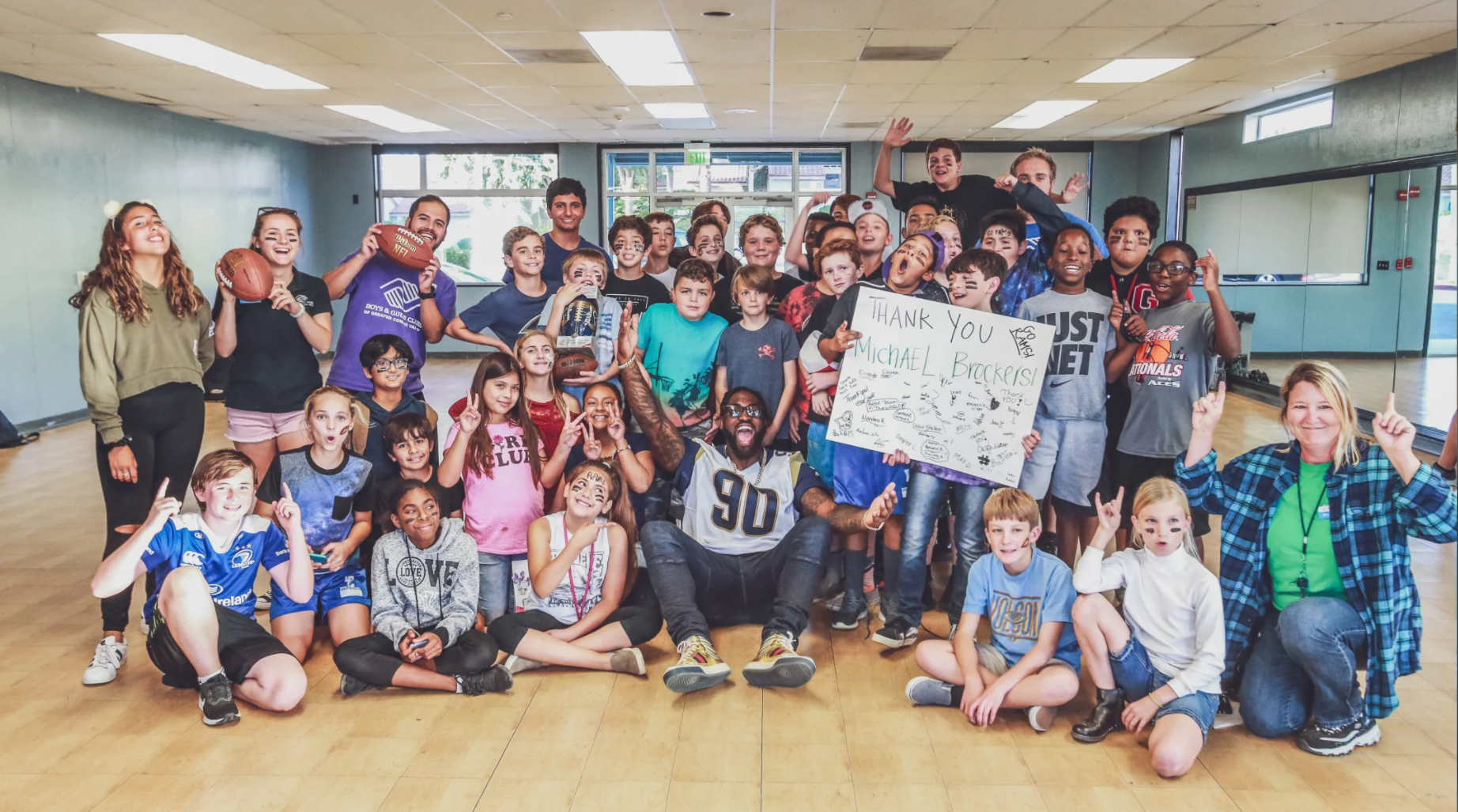 *Picture taken before Feb. 2020 Hi everyone! Some of you might recognize us, as we have been a partner of the Boys & Girls Clubs of Greater Conejo Valley for the past three years. We have seen firsthand the amazing work Clubs are doing in the community and witnessed the incredible work staff are doing on a daily basis for youth in the area. As COVID outbreak and school closures began in early March 2020, Boys & Girls Clubs of Greater Conejo Valley supported the community by opening their doors to families working in essential services, providing critical care and support. Over the 4,000 Boys & Girls Clubs across the county, Boys & Girls Clubs of Greater Conejo Valley was one of the 402 Clubs in the nation to keep Club doors open. Even more incredible, of the 500+ Clubs in California, Boy & Girls Clubs of Greater Conejo valley was one of 9 Clubs in the state to continue and provide critical services to vulnerable populations. Today Boys & Girls Clubs of Greater Conejo Valley is one the largest provider in the area, serving double the amount of youth compared to the next largest provider. Clubs commitment to safety remains laser focused as Clubs have followed strict guidelines form the CDC and County Public Health officials. Now more than ever, Clubs and youth in the community need your help! We have seen communities come together and rise to the challenge. That is why we are supporting Boys & Girls Clubs of Greater Conejo Valley and hope you will join us and support youth in Ventura and Los Angeles counties to ensure they continue to have a second home and a safe place during these challenging times. Sincerely, Michael & Faith