Right Now 7,500+/- pet owners who need help with medical costs! Read "How" you can HELP TODAY!
$100 of $5,000
Reaching our goal of $5,000 will allow us purchase racks, store signage, insurance and pay for four employees wages for two months.
Donate Now
The animal community now more than ever NEEDS a nonprofit dedicated to providing financial support to our pet families. Did you know?
There are 3-5 crowdfunding platforms today for pet owners to ask for financial help.
There are more than seven thousand campaigns from pet owners struggling to pay for vet emergency medical bills. Less than 50% of these campaigns reach their goal.
There are also campaigns asking for less than $100 to help to pay for pet food, because the pet parent lost their job due to COVID-19.
The G4P Thrift stores will take applications from pet families across the country, not just in Arizona!
There are many nonprofits who are dedicated to animal welfare, but they have limitations when it comes to helping pet parents financially. That is because their primary focus is rescuing, re-homing or fostering. The Giving4Pets Thrift Stores through The GK Foundation, Inc. is dedicated to being a financial support services and because thrift stores are "RECESSION" Proof- we can fund our cause 24/7/365.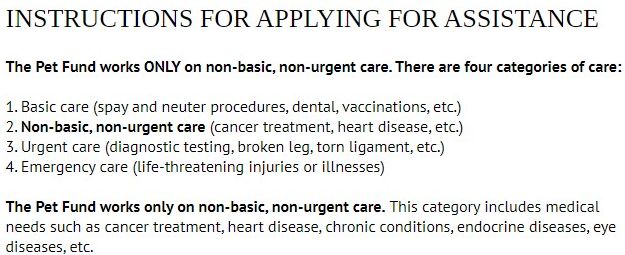 Giving4Pets Thrift Store vision was founded on the belief that no family should ever have to surrender their pet to a shelter, chose euthanasia, or abandon their pet, no matter their financial situation.
We will be the first organization/nonprofit dedicated to providing FINANCIAL SUPPORT to Pet families, Pet organizations and any entity dedicated to reducing the number of pets in animals shelters, pets being starved, pets in foster homes and pets being euthanized due to lack of affordability. - 24/7/365! No money goes to the pet owner!
WE ARE NOT A RESCUE OR SHELTER!
Help us reach our goal so we can open our Thrift store that will be located in Phoenix, AZ off the I-10 and Elliot Road!
Any amount helps! If you make a one time or become a monthly donor you are making a difference! Every day!!!
There are also Corporate Sponsorship packages available, please email us at Giving4Pets@gmail.com, info@giving4pets.com or call us at 866-448-4644 for more information.
Learn more about our mission at: https://giving4pets.com/
THE DREAM IS TO OPEN 04/01/2021!! WE NEED ALL THE HELP WE CAN GET!
Any amount is appreciated! Please Do What You Can TODAY! Happy New Year - Cheers to 2021...
Every cent counts! Let's do this and save pets' lives!!
GK Foundation dba Giving4Pets - EIN#83-1258057
Sponsored by the GK Foundation, Inc. is a tax-exempt public charity (federal tax ID #83-1258057). All contributions are tax deductible to the extent allowable by law. No goods or services were provided in exchange for your generous financial donation.