Together, We Can Continue to Make Going Home Possible
$206,667.25 of $300,000
Immediately help 15 families with down payments on their first homes. The program perpetually bridges the gap because buyers return all down payment funds at resale. BSCHT then recycles the returned funds by making them available to the next family.
Donate Now
GIVE THE GIFT OF HOMEOWNERSHIP
Bank loans require homebuyers to pay 20% of their property's purchase price to avoid the extra expense of private mortgage insurance. For Big Sky workers, coming up with that much cash in a real estate market that's prices have increased 78% since 2018 is almost impossible.
MeadowView Condominiums, the community's first land trust development, helps offset this challenge as units sell at 30-40% below market rate. However, at the current sale price of $320,000 for a two-bedroom condo, a $64,000 down payment is still significant.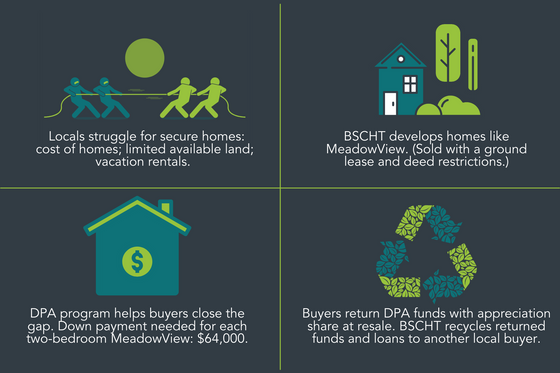 the solution . . .
In 2019, BSCHT created a down payment assistance program that loans up to $20,000 to buyers that they return when they resell their homes. The program then recycles the funds by making them available to the next buyer. So far, the program has helped 14 families buy in MeadowView.
One of the first DPA recipients, Montana native Thomas Odenthal, started his Big Sky housing tour in a dormitory followed by years of moving and uncertainty. Odenthal finally found a permanent home when he purchased a two-bedroom MeadowView, made possible by his hard work and DPA funds. "I worked hard to get [a MeadowView]," Odenthal said. "If you've got it on paper that you work hard—you can get a place here."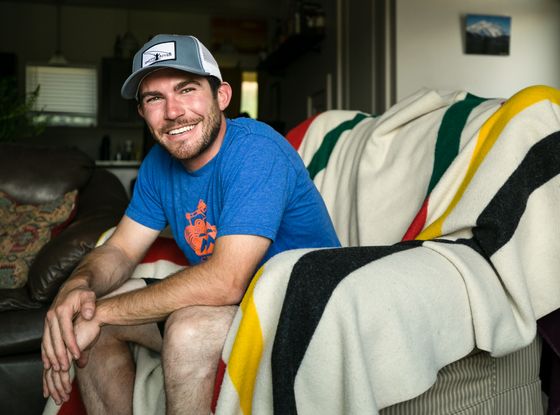 (Click to read the full article in Lone Peak Lookout.)