Help Us Make Mike Tyson a TEAMEX Ambassador - Undisputed Champ
$653.99 of $1,500
Phase 1 - Operation Get The Belt
Donate Now
The Iron Mike Tyson Campaign
We are running a campaign to make Iron Mike Tyson the Well-Being Super Hero Champion of the World in 2020. Iron Mike has a long history of being in the public's eye and has faced a score of challenges throughout the years. We are so proud of the inner work that Iron Mike has put in to change the path and impact of his life. We are even more thrilled by the virtual mentorship and change effected by Mike's mega-popular podcast "Hotboxin' with Mike Tyson." Iron Mike's lived example and enlightening podcast, where he generously shares of his challenges and the tools that have helped in in his journey, is definitely inspirational and at times transformative. Your support for this campaign will help us design a custom "Well-Being Super Hero Champion of the World" belt and help us deliver the belt to the Champ in invitation for Iron Mike to join TEAMEX as a Well-Being Ambassador.
Campaign Budget: $1,500.
Suggested Donation Amount: $25 increments.
FB Live video announcing the documentary project: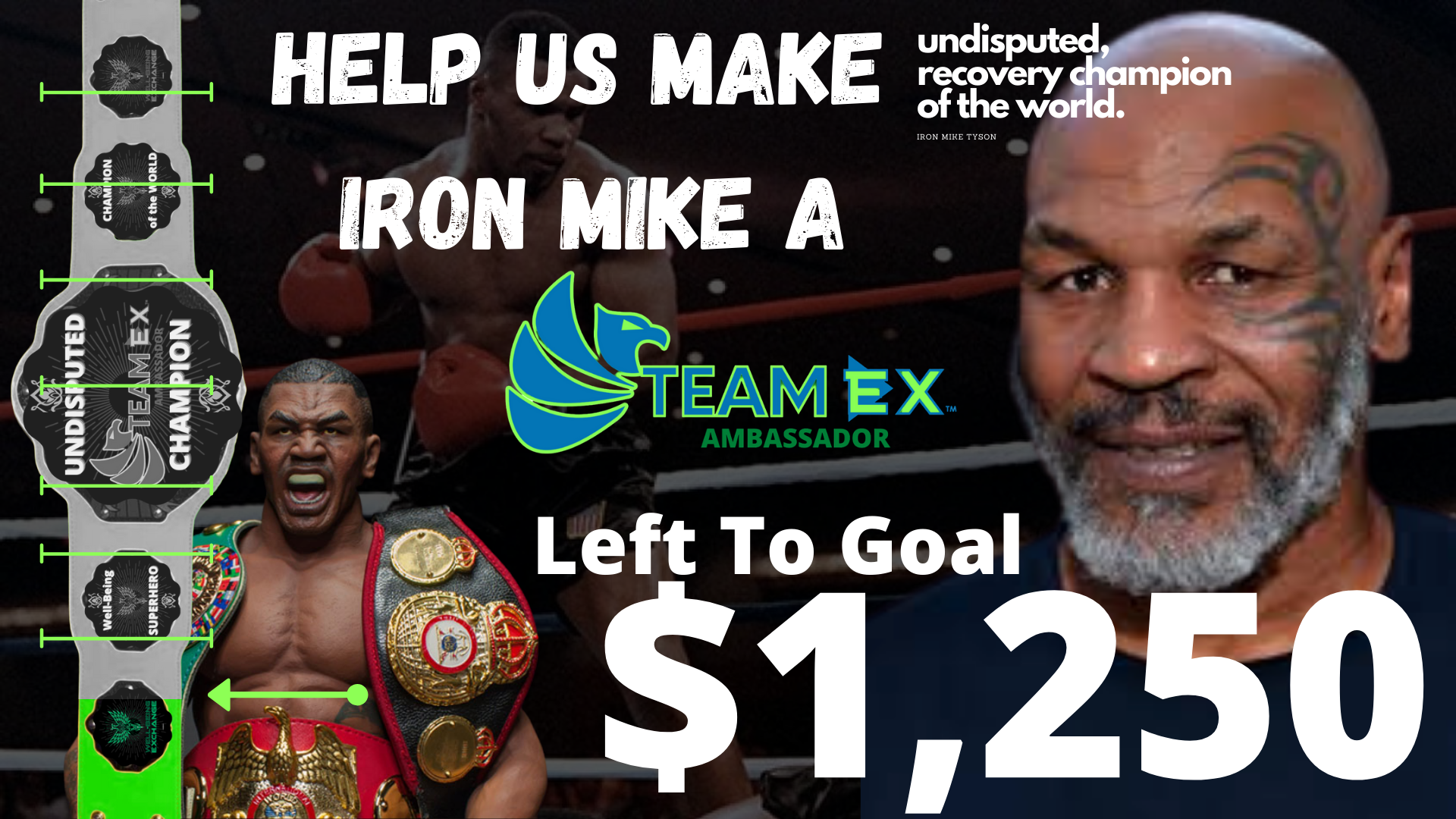 Knock Out The Stigma, Inc., ("K.O.T.S."), is a 501(C)(3) California Not-For-Profit Public Benefit Corporation committed to engaging, educating, and empowering individuals in their personal recovery journeys and increasing mental health awareness through our growing community of Certified Peer Specialists (CPS), aka, Peer Support Superheroes, or just #TeamBADDAZZ for short.
The Well-Being EXchange™ is a peer-developed and peer-run online platform that connects CPS's, Coaches, Mentors, Healers, and varied Practitioners with those seeking to empower their own well-being.
TeamEX™ is the name we have given to our affiliated and sublimely talented CPS's, Coaches, Mentors, Healers, and varied Practitioners.
TeamEX™ Well-Being Ambassadors are peer support superheros who have a large platform of influence and help us spread our message of recovery and tools of well-being.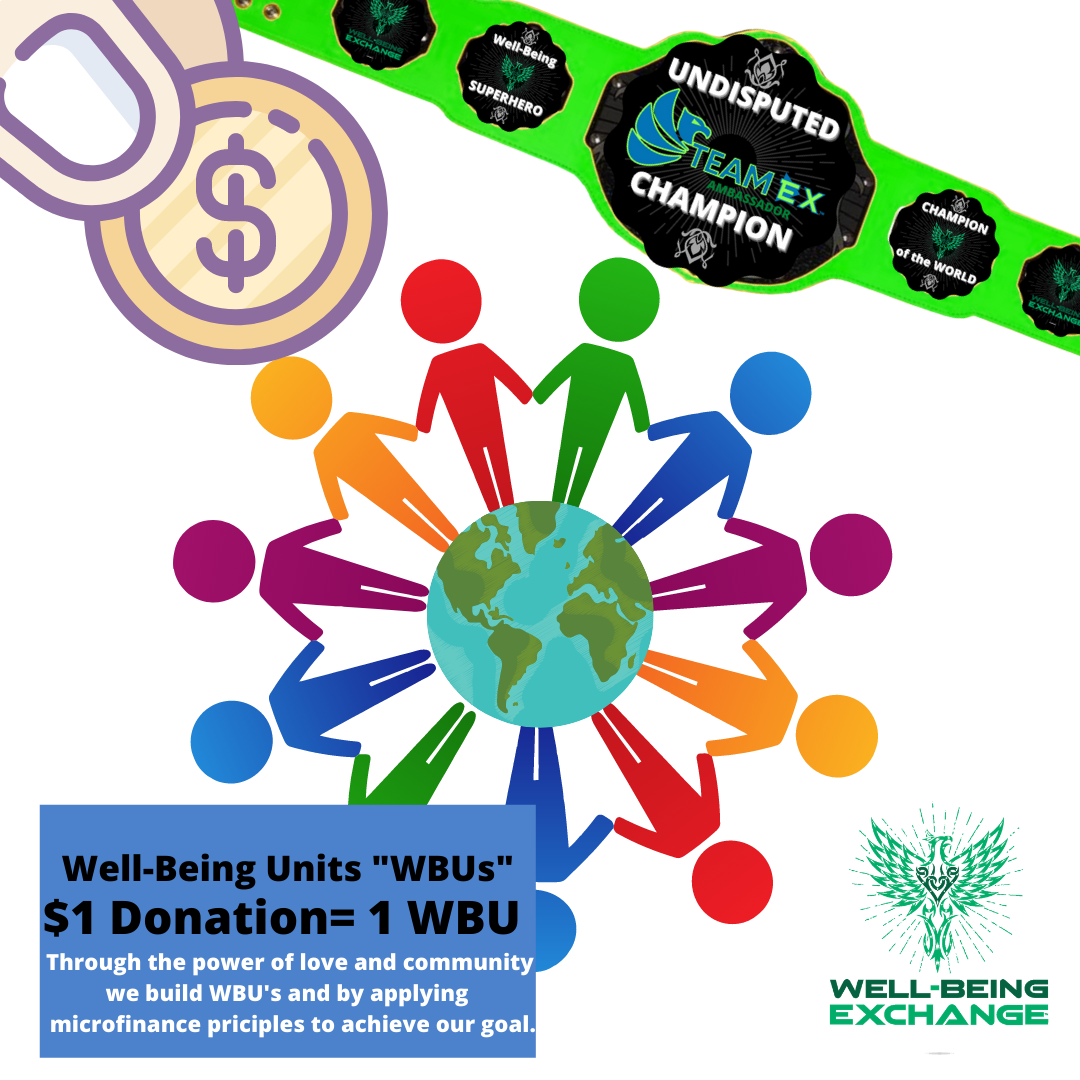 Understanding the Concept of the Well-Being Unit (WBU)
Through the power of love and community we can build WBU's and by applying microfinance principles we work together to achieve our goal. Microfinance is a term used to describe financial services, such as loans, savings, insurance and fund transfers to entrepreneurs, small businesses and individuals who lack access to traditional banking services.