Support DC's Hydroponics Lab
$0 raised
Created by The Dominican Center
Our Story
If you walk past the Dominican Center (DC) at 24th and Locust in the heart of the Amani neighborhood, you will see something you could never expect. A warm red glow radiates from the basement windows. Inside is DC's hydroponics lab and what hits you first are the smells of spring and walls of glistening green produce.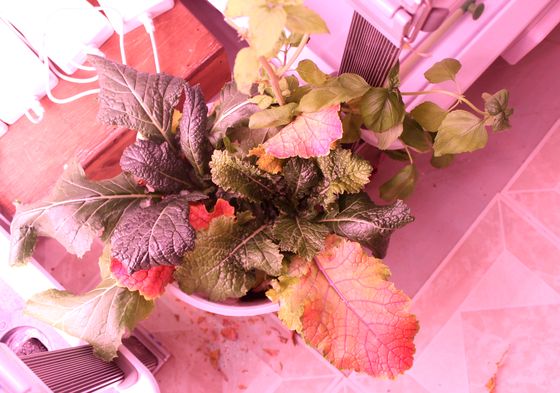 "There is power in building self-sustainable communities," said DC Executive Director Maricha Harris. "Not only can urban agriculture and agriculture technology (AgTech) be leveraged to create access to fresh produce in our communities, but it can also be leveraged to create jobs and entrepreneurship opportunities. I'm excited about the ways we can use hydroponics to develop an ecosystem that focuses on the intersections of food, education, vocational training and financial sustainability."
Hydroponics can support Amani - DC's hydroponics lab supports the Amani Revitalization Plan's concentration areas of Education and Family Well-Being and Housing and Economic Development.
Hydroponics brings partners together - DC works with FullCircle26, Inc. a leader in AgTech and hydroponics, to bring the best equipment, knowledge and training to Amani.
Hydroponics supports education - DC has worked with local schools and daycares to install hydroponic equipment and train residents in urban gardening. FullCircle26, Inc. is a leader in STEM and STEAM education and they have brought their training programs to DC's hydroponics lab.
DC's hydroponics lab is award-winning - In 2021, DC achieved FC26I's first 3D Model of Sustainability™ Award for growing plants for STEM education, food sustainability and enterprise.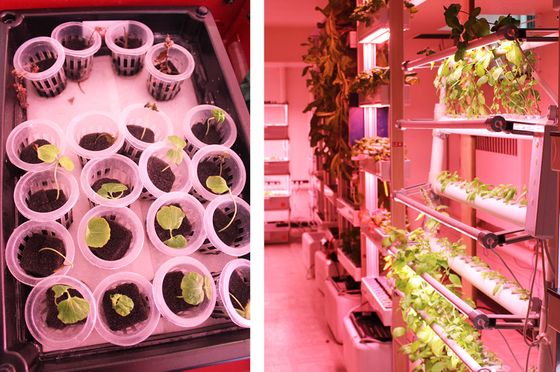 Dominican Center welcomes all generous financial donations to support and expand our hydroponics lab. And we're also looking for vounteers to grow our hydroponics program. If you would like to volunteer in the hydroponics lab, please email info@dominican-center.org and include "Hydroponics" in the subject line.
The Dominican Center is a tax-exempt public charity (federal tax ID #41-1685734). All contributions are tax deductible to the extent allowable by law. No goods or services were provided in exchange for your generous financial donation.