Help Us Provide Food & Needed Supplies in Our Community
$7,201.40 of $10,000
Food insecurity and lack of food access has grown exponentially within the last year. Help us to further expand our operations so that we may sustain more families with a goal of sustaining 3000 families.
Donate Now
Hearts and Hands Food Pantry has proudly served the greater Charlotte, NC metro area since 2017. Our mission is to minister to the body and spirit of those in need. Especially through the Covid-19 pandemic, we have grown exponentially, rising to meet the ever-growing need in our community with so many people furloughed and staying at home. Food insecurity, an already emergent problem in the US, has skyrocketed due to the pandemic. We provide shelf-stable and perishable (think fruits, veggies, milk etc.) groceries, personal care supplies, baby needs including diapers and formula, pet supplies and more through curbside pickup and delivery for our most vulnerable in the community.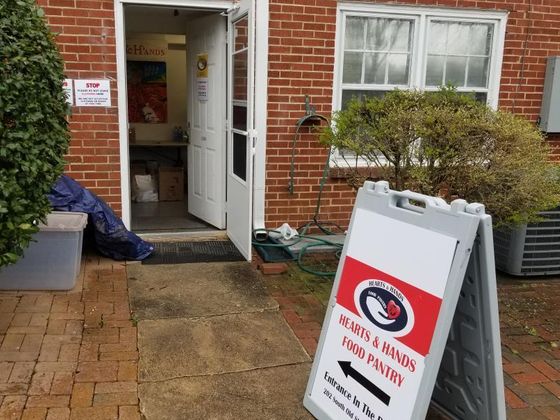 We are 100% volunteer staffed and currently support over 4000 individuals in essential groceries, baby needs, pet supplies and more, providing a two-week supply. Prior to the pandemic, individuals and families in need would visit our facility in Huntersville to pick the items they needed while also talking with us about their needs. When the pandemic began and the Stay-At-Home order came down, we quickly pivoted in 48 hours to adopt an online Instacart-like model to offer appointment-only curbside pickup service to comply with safety and social distancing regulations and added delivery in August for those who are elderly, disabled or quarantined. This allows clients, or in some cases, their caseworkers, to make their appointments as well as pick out the items that they need through our website so that when they come for their appointment, their items are pre-packed and ready to go, making pickup contactless.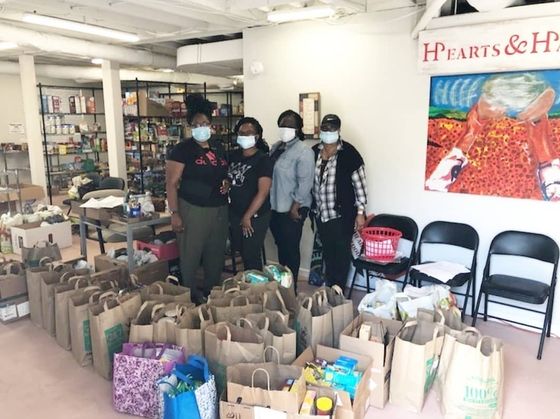 In March 2020, our client load increased by 500% and has gradually increased from there. We serviced the community through this time with a team of six extremely dedicated volunteers and remain with our core six as well as six administrative volunteers who assist us with record-keeping and client management and six volunteer delivery drivers for our delivery service. We serve clients twice a week, allowing them new appointments every two weeks with no visit cap. We chose to operate in this manner from our inception because we saw a gap in food pantry service where families were not able to get the help they needed once they reached visit caps for the year, which contributes to overall food insecurity. Our model has allowed us to serve continuously and manage our increase in service demand, meeting needs and caring throughout our community. The need is growing and we continue to stand in the gap because we believe food is a basic human right.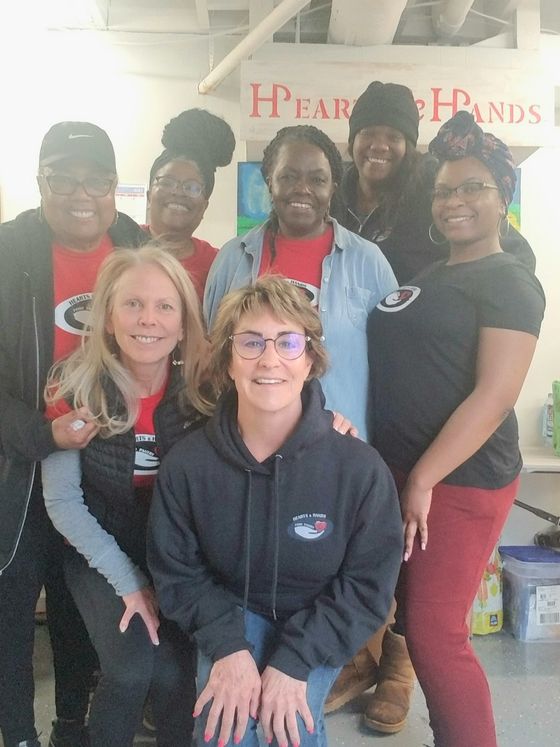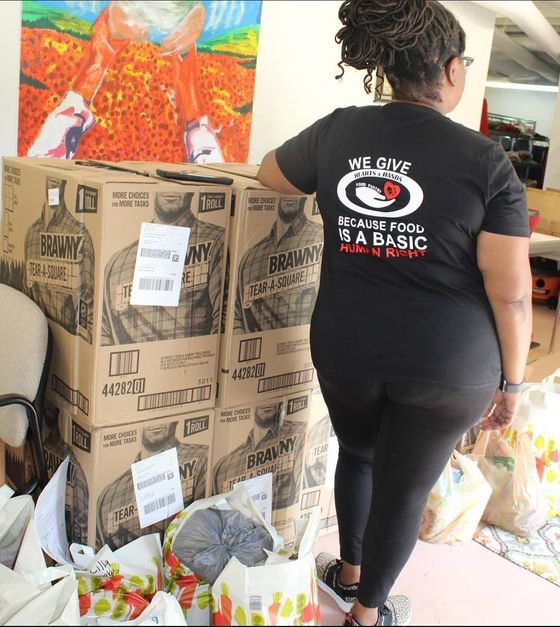 Hearts and Hands Foundation is a tax-exempt public charity (federal tax ID #823100437). All contributions are tax deductible to the extent allowable by law. No goods or services were provided in exchange for your generous financial donation.