Celebrating All Rosemary Has Done and Continues To Do
$786.71 of $8,000
This goal has been set by evaluating what Rosemary needs to successfully train and equip the young mothers in her community! Please consider donating to help us meet this goal.
Rosemary's Story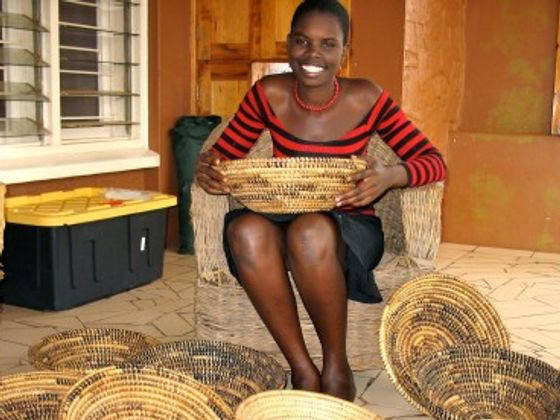 For over 10 years, Eternal Threads has been working with Rosemary, an exceptionally strong and innovative young woman living in Uganda. She has overcome tremendous trials in her life (losing her parents as a teenager and raising and educating her four younger siblings) but she hasn't let that stop her from helping and deeply caring for those around her. As a child, Rosemary's mother taught her how to weave baskets with banana leaves and reeds. We've been selling these beautiful baskets for years.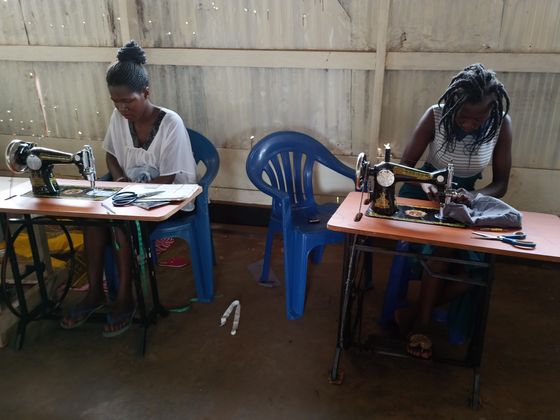 Now, Rosemary is helping equip vulnerable teenage girls (many of whom are young mothers due to abuse) through sewing projects, cosmetology, and other skills. Her vision for helping them is to "empower women to live in the society by acquiring various skills and knowledge to fight poverty". Rosemary says she teaches these young women to "love yourself, and never doubt who you are. And above all pray and trust in the Lord". Rosemary also cares deeply about making sure these young women have a voice in the decision making in their community.
We are fundraising for Rosemary so she can:
Expand her support for teen mothers and their children - As struggling young mothers come to Rosemary, we want her to have all the resources and infrastructure she needs to be successful to help them grow in a skill and take care of their families.
Equipment - She is currently in need of 15 sewing machines, as well as one industrial machine and overlock machine. These will allow them to make clothing that is high enough quality to be marketable.
Teachers salary - Two teachers are needed to help run the program.
Aid in paying rent - These vulnerable young women need a safe location to be able to learn their skills. The funds will provide an additional rent six months rent for a house with a large enough room for the tailoring project.
Rosemary's love for others, her tenacious spirit and her entrepeneurship is close to the heart of the mission of Eternal Threads. She is the shining example of our 20 year desire to empower women around the world who then bless so many others. We hope you will join us in supporting her and help her continue to make a long lasting impact on her beloved community.
Eternal Threads Inc. is a tax-exempt public charity (federal tax ID #470833051). All contributions are tax deductible to the extent allowable by law. No goods or services were provided in exchange for your generous financial donation.