Double Your Impact With First Tee West Texas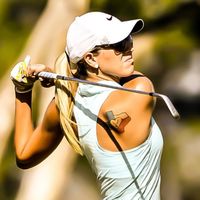 Danica Weddle - First Tee Coach
Donate Now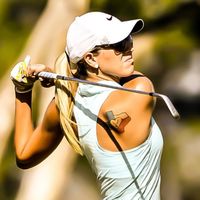 Danica Weddle - First Tee Coach
Teaching kids to play golf is so rewarding. But, the Life-Skills that we present and are taught at each class is a game-changer. That's what makes First Tee so unique. We're helping to make good golfers and better people! Thanks for your support.
Our Story
It's hard to believe that First Tee West Texas was started in 2017! Our generous friends and donors helped our startup by funding the First Tee School Program at 43 area elementary schools, where we've been able to reach 20,000 kids in their P.E. classes annually. Most of these kids would have never had the opportunity to give golf a try. Too expensive, no access to golf courses, no golf clubs, and on and on. But First Tee West Texas has changed all that. However, learning golf is only a part of our purpose. You see, at First Tee we also introduce kids and teens to our nine core values during each session. These are: Honesty, Integrity, Sportsmanship, Respect, Confidence, Responsibility, Perseverance, Courtesy, and Judgement. These values are taught and reinforced seamlessly right alongside golf at each class.
After laying the groundwork, in 2019 we became the 9th licensed First Tee chapter in Texas and the 150th chapter nationally. In the fall of 2019 we launched our "green grass" program - First Tee Golf and Life-Skills Experience with 38 kids age 7-11. Fast forward to this year where we've now expanded to four area golf courses in Midland and Odessa serving 100 kids at these facilities. And… we're just getting started! Our growth has been explosive. The downside is that we're having to turn kids away. We need to continue our expansion as demand is growing. We hate telling parents that their child can't participate. But, this is where you can help us.
With your help we can expand our programming by offering additional program days, secure new locations, purchase instructional equipment, train new coaches, expand our outreach to include even more kids and teens, and so much more. With your generosity and support, we will make it happen. Most importantly, Mr. Charles Schwab is matching your gift. For every dollar you can provide Mr. Schwab will also contribute a dollar. Our goal is to raise $71,000 from supporters like you between now and the end of 2021. And remember, Mr. Schwab is matching your gift!