Downtown Boulder All-Stars
$2,250 raised
Created by Downtown Boulder Community Initiatives
Donate Now
Become an All-Star
As we come together to rebuild and recover from the COVID-19 pandemic, we humbly request that you join us in our efforts to bring back cherished events, and help us unite the community back in our beloved downtown. There is no better way to demonstrate your commitment to the Boulder community than by supporting our 501(c)(3) - Downtown Boulder Community Initiative (DBCI).
Businesses who make donations directly or raise $500 or more for DBCI through our fundraising platform will gain recognition as a Downtown Boulder All-Star.
For more information on starting a Fundraiser to encourage your connections to join you in supporting DBCI, please email events@downtownboulder.org.
About Us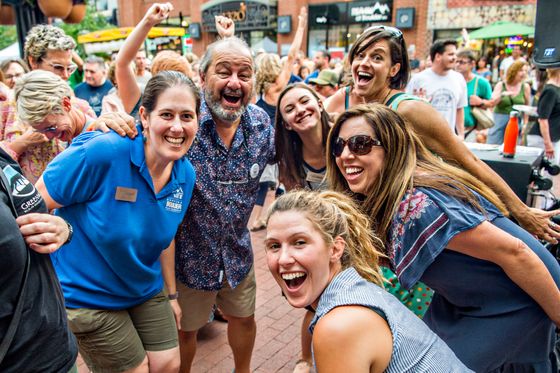 Downtown Boulder Community Initiatives (DBCI) (formerly known as Downtown Boulder Foundation) is a 501(c)(3) nonprofit created in 2017. Our mission is to engage visitors and locals alike through arts, culture, innovation and inclusive, community-driven experiences in downtown Boulder.
Our vision is a downtown Boulder that is:
A place that welcomes and is accessible to all;
A canvas to celebrate the creativity and unique essence of Boulder;
A vibrant hub of economic activity and innovation; and
Part of the larger Boulder community, seeking to partner in civic solutions for the greater good.
The Downtown Boulder Community Initiatives areas of focus include cultural experiences, community connection and the future of our downtown.
Downtown Boulder Community Initiatives is a tax-exempt public charity (federal tax ID #36-4848287). All contributions are tax deductible to the extent allowable by law. No goods or services were provided in exchange for your generous financial donation.