Build More Nature Relationships Every Month
Created by Clement Waters Retreat
Give to Restore Relationships between People and Nature.
When you give to Clement Waters, you ensure that 2023 is the year that more people will discover a deeply satisfying way to personally connect with nature. Start your monthly support now, and more people will fall in love with nature, becoming reverent partners in the global challenge to restore climates.
(There is a 1.3% processing fee, plus an optional tip to Kindest. On the next page under the option "Other" you can type any number for the tip, as low as 0%.)
Thank you for your commitment to Clement Waters. Your donation is safe, secure, private and tax deductible.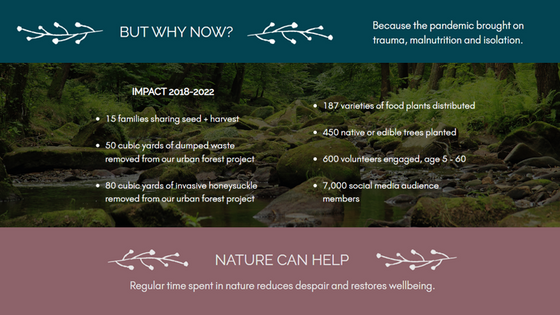 Clement Waters Retreat is a tax-exempt public charity (federal tax ID #473143607). All contributions are tax deductible to the extent allowable by law. No goods or services were provided in exchange for your generous financial donation.