Help us install Lightning Protection at Mulabana School in Lake Victoria!
Created by African Centres for Lightning and Electromagnetics Network Inc.
Your donations have protected 11,000 students and teachers. Help us protect the students at Mulabana Primary School who are at high risk of lightning strike.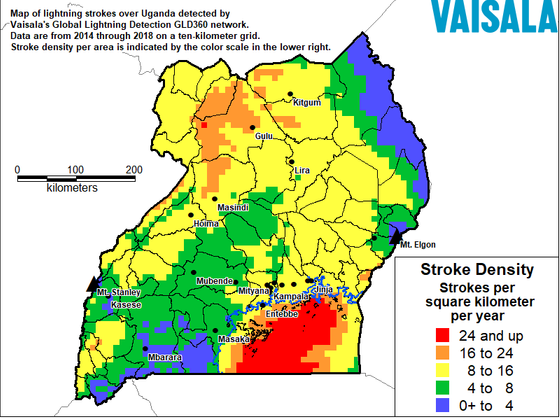 Mulabana Primary School (School #8) is located on Kalangala Island in Lake Victoria where the highest rate of lightning has been measured for Uganda (see red area in the lightning stroke density map at right). A generous donor has offered to send the lightning protection hardware to protect this school, but we need donations to cover the cost of installation.
This installation will protect 515 people - 472 students and 43 teachers and their families who live at the school compound.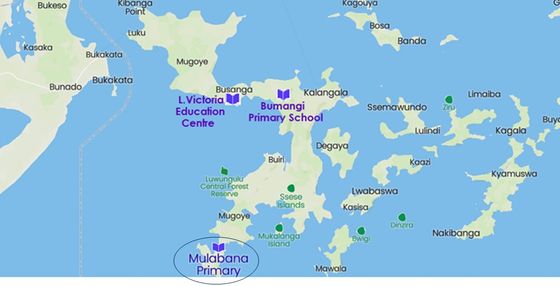 Below is the map of the seven schools donors have helped us to protect across Uganda.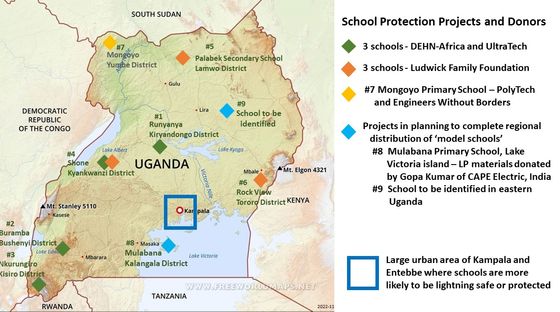 THANK YOU for your ongoing PRAYERS, DONATIONS, TIME, EXPERTISE, KIND WORDS, and EMOTIONAL SUPPORT over the last nine years. 
We have accomplished so much with God's Grace and your support!
African Centres for Lightning and Electromagnetics Network Inc. is a tax-exempt public charity (federal tax ID #811417000). All contributions are tax deductible to the extent allowable by law. No goods or services were provided in exchange for your generous financial donation.