Capital Support Fund – The Refuge at More Mountain
$4,077.20 raised
Created by Clement Waters Retreat
Your Impact
Thank you for your endeavor to keep services going at the Refuge at More Mountain. Your gift continues this mountain's legacy of over 40 years of service traditions, providing home away from home where grounding, healing and renewal can happen in the cradle of nature.
By giving to support service activities on More Mountain, you strengthen these efforts:
Bringing more people to love the natural world - All of the services performed by More Mountain personnel support increasing the closeness of humanity to the Earth.
Empowering self-sufficiency and interdependence - More Mountain service offerings share an emphasis on "can do" discoveries and community collaboration for good.
Supporting respite for those unable to afford vacation time - The ability to withdraw from everyday life, unwind the nerves, and re-enter renewed can add 15 years onto a person's life. Practiced respite in naturespaces can increase that to 20 years.
Mending eons of rifts in human relationships - A focus on supporting diverse dialogue makes the Refuge an ideal place for common ground, safety, and broaching subjects of long-felt betrayal between ethnic groups in the Americas.
Continuing people-plant connections - From nature immersion therapies to the open provision of edible, medicinal and herb plants, More Mountain activities reconnect visitors to humanity's age-old reliance upon nature for good health.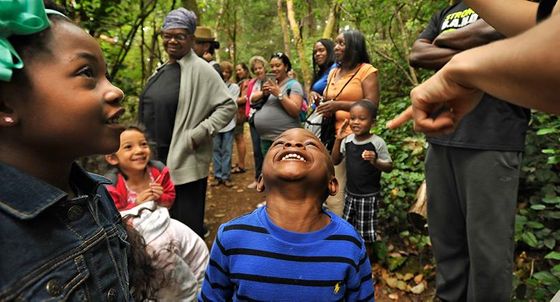 Clement Waters Retreat is a tax-exempt public charity (federal tax ID #473143607). All contributions are tax deductible to the extent allowable by law. No goods or services were provided in exchange for your generous financial donation.