2022 Match for Minmahaw!
$26,213.30 of $25,000
LAST GOAL! We just soared over $20,000 in donations! Only $5,000 more to reach the attainable Total Match of $25,000 so generously given by our long-term donor who believes education is a basic right of all people. Please join us - Donate Today!
A new year begins
Minmahaw School continues to offer a critical thinking based education not easily found in Burma. Students have been challenged world-wide this last year by having to learn on-line, and none more so, than the young men and women at Minmahaw School. As the possibility of slowly returning to in-person learning comes to Minmahaw we want to be ready to support these students.
In a fabulous gift of generosity and caring, our anonymous donor has offered a $25,000 match for Minmahaw School's 2022-2023 academic year. This is terrific news, as not only do we need to keep the doors open, but there are extra needs this year.
Computers and classroom teaching tools must be replaced as we maintain the high standards which equip Minmahaw students to enter universities around the world and prepare them for better paying employment.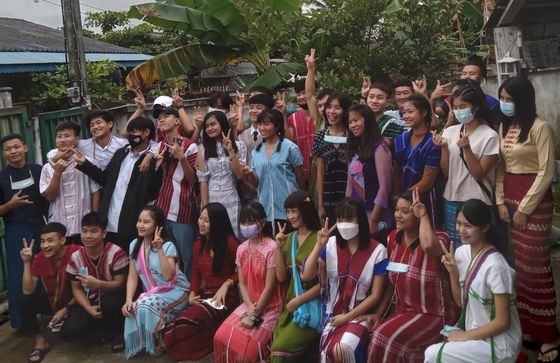 Be a part of the Minmahaw community who holds dear the vision:
The New Generation is our First Priority.
Consider being a part of this community with your thoughtful donation. Contribute here and encourage your friends and family to join you in being a part of the Match for Minmahaw 2022-2023!
Thank You!
Burma Humanitarian Mission is a tax-exempt public charity (federal tax ID #26-3268421). All contributions are tax deductible to the extent allowable by law. No goods or services were provided in exchange for your generous financial donation.