Rendever + Pedal for Alzheimer's
Rendever partners with Pedal for Alzheimer's to spread awareness and raise funds for Alzheimer's research, education, support and care.
Rendever is overcoming social isolation through the power of virtual reality and shared experiences. Our founders witnessed the negative health effects of social isolation with their own loved ones, and saw firsthand the scary path to cognitive decline. With research showing that social isolation leads to a 50% increase in risk of dementia, the company has built platforms and products focused on healing through empowering and strengthening authentic social connections.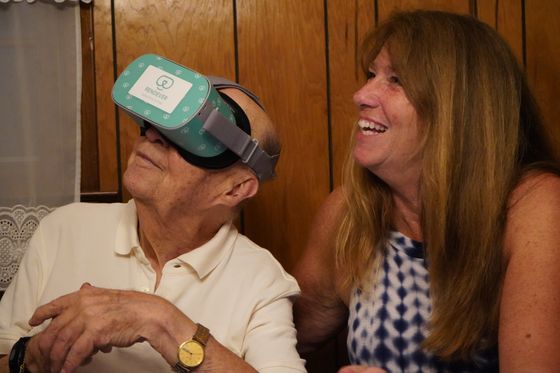 Rendever is excited to partner with Pedal for Alzheimer's to raise awareness for the disease, contribute to this important cause, and build momentum towards drastically improving the aging process for all.
From senior living communities to hospitals, their platform is being used to reduce depression and loneliness by fostering personal connections amongst populations where life has become limited. Participants in group sessions can check off bucket list items together, revisit meaningful places and share stories, stay engaged with family members, and more. Rendever is being used by high-profile senior living operators including Revera, Benchmark, and SRG, healthcare systems such as UCHealth and the Cleveland Clinic, and has commercial partnerships with companies like AARP and Verizon. The company is actively researching the impact of social engagement technology on the aging demographic, and has a Phase II clinical trial funded by the NIH and NIA.Inspire action.