HER-HOMES HOUSING: :THE LAKES OF HER-HOMES (HEALING EMPOWERING RESTORING LIVES FOREVER)
$2,000,000
Reaching this goal will enable us to complete phase 1 of HER-HOMES
DBF HER-HOMES HOUSING CAMPAIGN: "THE LAKES OF HER-HOMES" HOUSING COMMUNITY
OUR STORY
HER-Homes housing is a unique program that girls and women will stabilize themselves in becoming prosperous women in all aspects of their lives. (Ages 17-27) Over a 36 month period we will address needs that is the result of mental illness by providing theraputic supportive services, counseling, 1 on 1 mentoring and life-coaching. Her-Homes will provide a safe enviroment our residents will be able to heal from past or current traumas and plan out a productive life. When girls time out of foster care, sometimes they have a tough time acclimating into adulthood. Many go through grief or family misplacement where they need support in finding themselves and a fresh beginning. We will provide a stable living community that will be accomidated by a community center and lakeside park surrounded by a peaceful trail. A beautiful 2500 SQF 2 story library and Womens History Center. Our Her-Homes administation building will provide daycare and a full-time womens clinic to our residents. Her-Homes housing will follow the curriculum called "The Core of a Woman". The foundation of our curriculim is based on faith, etiquette, home economices, mental health and education. Each resident will have the choice to gain their GED and/or choose from 3 trade programs in the course of their time at HERHomes. The trades will include: cosmotology, medical administration and office administration. The young ladies will also recieve a customized goal plan their life-coach will use to support and aid them through finding permanent housing, a productive career, helping with social goals, lifestyle goals and more . Each young lady will have the opputunity to grow and succeed at their own pace. Mentors and counselors will support them in life skills training (Home Economics), child care, GED/Diploma and secondary education training.
The biggest blessing is that we will build this on land that is paid off! 12+ acres of beautiful land!! We are believing that God is going to move mountains and make this all possible. We want this to become a generational blessing changing the lives for many people being an aid to end homelessness in our youth community. We are breaking generational curses and building bright futures for the hope of a new tomorrow!!
_________________________________________________________________________________________________________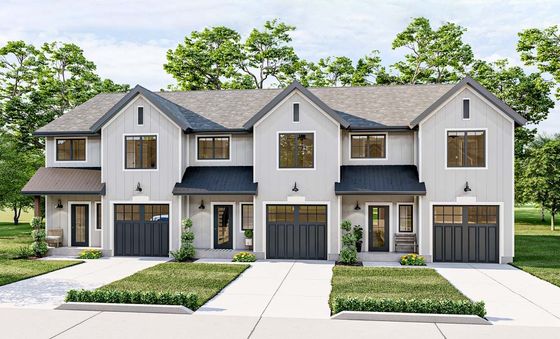 Our mission is to provide safe housing and supportive services in a safe community girls and women can use to transition from homelessness to permanent housing.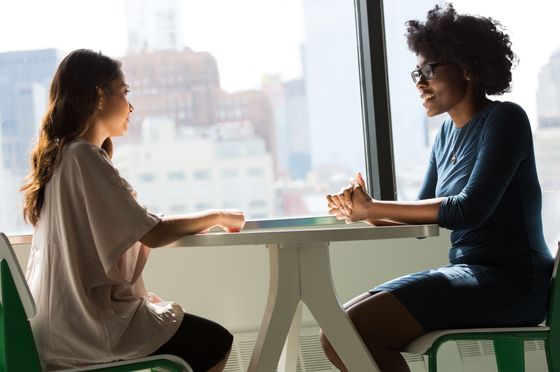 Her-Homes Therapy: Her Homes specializes in treating young women in a residential setting who struggle with a wide array of issues including trauma, loss, attachment, anxiety, depression, and the often-accompanying addictive patterns of behavior. These are highly complex problems and require very specialized approaches to initiate and complete the healing process. 
Our 4 pillars of therapy:   Faith | Trust | Understanding | Problem solving
Her Homes Education: Participants may obtain their diploma, GED and or trade while in the program. 2 additional months will be added to their service plan to establish housing and employment stability. Her Homes housing community will have a computer lab and library that is quiet and made for focus and study. If the participants decide to go into a 4-year college and beyond, we will assist with college applications, FAFSA, College tours ETC. We will provide tutoring and assistance as well.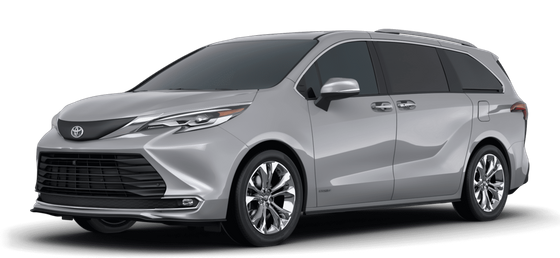 Her-Homes Transportation: We will provide an easy access to grocery stores, shopping centers, daycares, banks, medical centers, and churches for the convenience of our residents.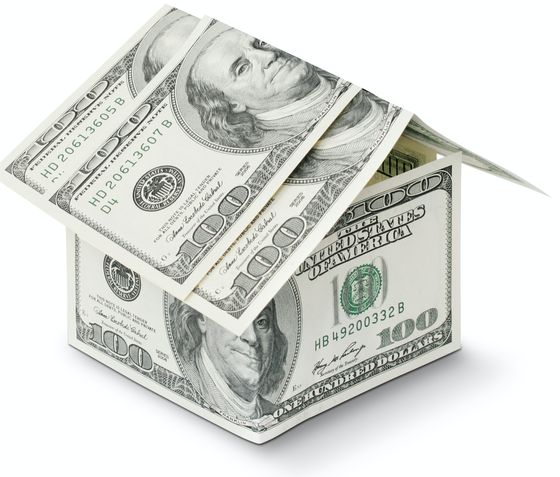 DBF Diva dollar system was created to save and budget the essential needs in life. This will be available for our participants to purchase hygiene & clothing items and most lifestyle necessities that will be available in our Kloset Store. Participants will be able to obtain DIVA Dollars by volunteering, doing acts of kindness, and our point system. Each day participants are in the program as an incentive they will receive 5 daily divas dollars.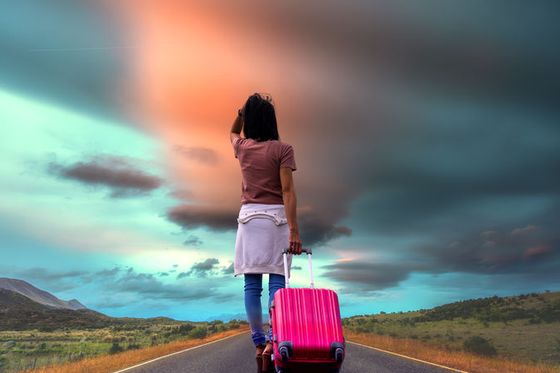 There are many forms of transitional housing and many avenues to find what might be the best solution for our youth and families today. There isn't a one-size-fits-all option, but once you better understand the resources we will provide our youth girls, you will see where our program will pave the way for many many people. Our goal is to create an experience our girls can better find their own outcomes in life that can help them transition from a crisis to living happy. We invite you to join our journey by donating to our mission and cause. Everything helps and we gratefully appreciate you and all your efforts to helping us change lives and bettering our community!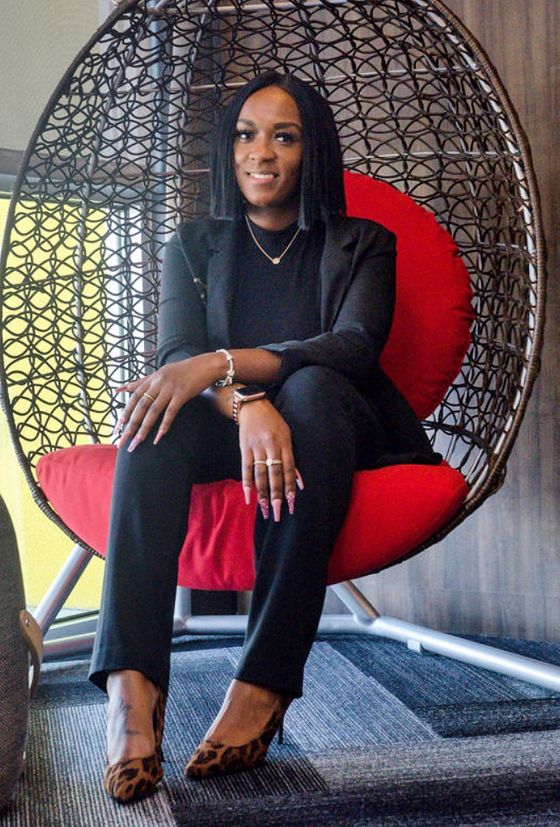 Our Founder Ms. Asha Scott: Being a girl grieving my mothers death, I never knew how to properly heal. I myself faced many challeges with homelessness and mental health. Giving God all the honor for being blessed with such a vision!! Being in position to help many girls and young women thrive and become great people is humbling and very rewarding. Im so excited to build a community of girls growing into women who will be whole, prosperous and productive beings in our world. Engaging and educating them on all aspects of life skills, education, real estate, mental health, child care, career goals, health and wellness and stable housing. HER-Homes is a program that upon completion girls would obtained a substantial career path, permanent housing, savings, and a life long set of resources to grant them peace and good measures in life. Between the ages of 22-28 years old, I faced many adversities with homelessness, having stable employment, mental health and making many mistakes looking for answers to my problems in all the wrong places. I gave my life back to christ at 29 years old and God turn my life around for better. I founded Divas Build Futures Inc, to provide life skills, mentorship and to aid girls with the resources needed to conquer life's challenges, overcome them and win.  Staying pillow to post, I knew it was time for me to make serious changes in my life and be obedient to what God have for me. It was programs like Divas Build Futures Inc & HER-Homes that saved my life. I am confident that many MANY more lives will be saved and changed because of this program. Her-Homes is an enrichment program that will bridge the gap and break many generational curses that have had holds on our youth's mental health, and have created poverty stricken lifestyles and tore down families. God is using me to educate our youth with my gifts, wisdom and life experiences by creating programs that will help our youth stay on the right track and become strong pillars in our community . HER Homes is not just a transitional housing community but a community where girls are going to: H.eal from adversities and life challenges. Be apart of an E.mpowering community building strong foundations and relationships.R.estoring & building lives with strong core values and queendom principles. Thank you for joining the journey, to many this may be an act of kindness but to many girls and women its a fresh start to a better life. Her-Homes will be a life changing opportunity of a lifetime. ___________________________________________________________________________________________
Question: If a youth girl may be at risk of homelessness because of experiencing one or more of a range of factors such as: mental illness, financial stress, foster care misplacement and or abuse, would you help provide them a better life?
Here is what your support will do:
>Donation Levels
$25 will provide: Hygeine Boxes
Sanitary Items
Toothbrush & toothpaste
Soap & loation
Pack of underwear (5count)
Shampoo & Conditioner
2 Face towels/2 Bathing towels
Make up bag
$50 will provide transportation services
Gas cards for employment or school
$100 will provide Baby items, Household Items, Food Vouchers
Diapers & wipes
Baby blankets
Baby Funiture
Baby Clothing
Cleaning supplies
Cooking materials
Grocery store gift cards
$150 will provide Childcare vouchers
Deposit
Administation Fees
Catch up payments
$250 will provide Emergency housing vouchers
Behind rent payments
Deposit
Help get out of an eviction
Homeless assistance
Hotel vouchers
HER-Homes Housing Campaign Brick Sponsorship levels:
Bronze Brick Sponsor: $5,000-$15,000+
Silver Brick Sponsor: $20,000-$50,000+
Gold Sponsor: $75,000-100,000+
Diamond Brick Sponsor $100,000+
*Note: you can change the amounts above to be whatever works for you. We appreciate you for all donations!
CALL TO ACTION
Join us today at a level that works for you to help us reach our GOAL!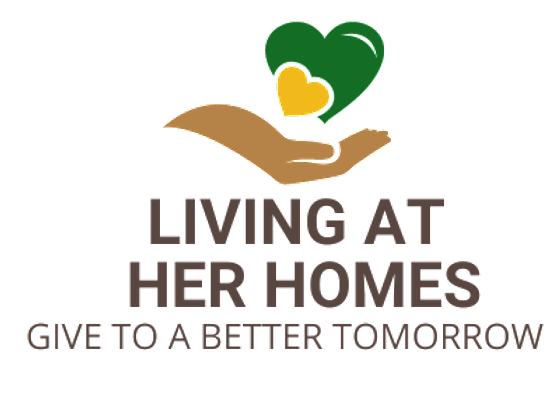 Contact US: Join our mailing list!
Divas Build Futures Inc:
Email buildinggirlslives@divasbuildfutures.com | website www.divasbuildfutures.com
Her Homes: Email Living@her-homes.org | website www.her-homes.org
Main: (972) 332-5054 
 "Our youth are a precious gifts from God. As adults, we have the privilege and responsibility to care for them, pray for their protection and safety, and help them live the full and abundant life God desires for them. YES! WE WILL!
Diva's Build Futures Inc. is a tax-exempt public charity (federal tax ID #123675899). All contributions are tax deductible to the extent allowable by law. No goods or services were provided in exchange for your generous financial donation.