#IAMBILLIONSTRONG - Support free access to digital social and business skills content.
$246.87 of $3,500
This goal supports the #iambillionstrong awareness campaign fees. Digital advertising is not cheap.
Donate Now
Our Story
The #IAMBILLIONSTRONG fundraising campaign aims to create awareness to support the Billion Strong Foundation mission to provide free access to digital social and business skills content.
Our viral campaign aims to get as many $10 Tax-deductible donations as possible. The idea is that if you want to make $10, you should. And you should also share with 9 people to make a $10 contribution.
Corporate and VIP donor tiers will be made available.
Share images of your donation and use #IAMBILLIONSTRONG in your social media posts when you tag us on IG: @billionstrongfoundaton.
The mission of the Billion Strong Foundation is to empower a billion people to become change-makers by providing access to content focused on our 3 plus X framework that is made of: 1. Digital Skills - Technology 2. Social skills - Communication 3. Business skills - Management X is You and what product or service you will create to make a more sustainable and equitable world. We believe that not everyone is going to or wants to be a business owner. However, our framework's skills will make you a better employee. With the push towards technology-driven jobs, learning these skills will help. The global education system is broken. To navigate a world of constant change, helping people get free access to the basics is critical to helping the billions worldwide who want to help themselves. ~ Billion Strong Foundation We are in the process of developing an app to help support individuals through this journey. We have pilots with partners in private and government wanting to support us. Will you? Donate $10 or more to support our campaign and share it with your network! Thank you and join us in building a world where any willing individual with the desire to improve their economic situation has the opportunity to do so. Listen to our co-founders Busayo and Temi on the Untold Stories of Innovation Podcast episode and learn more about how our non-profit work with Billion Strong, seeks to empower people through a three-pronged approach encompassing digital expertise, business expertise, and social expertise.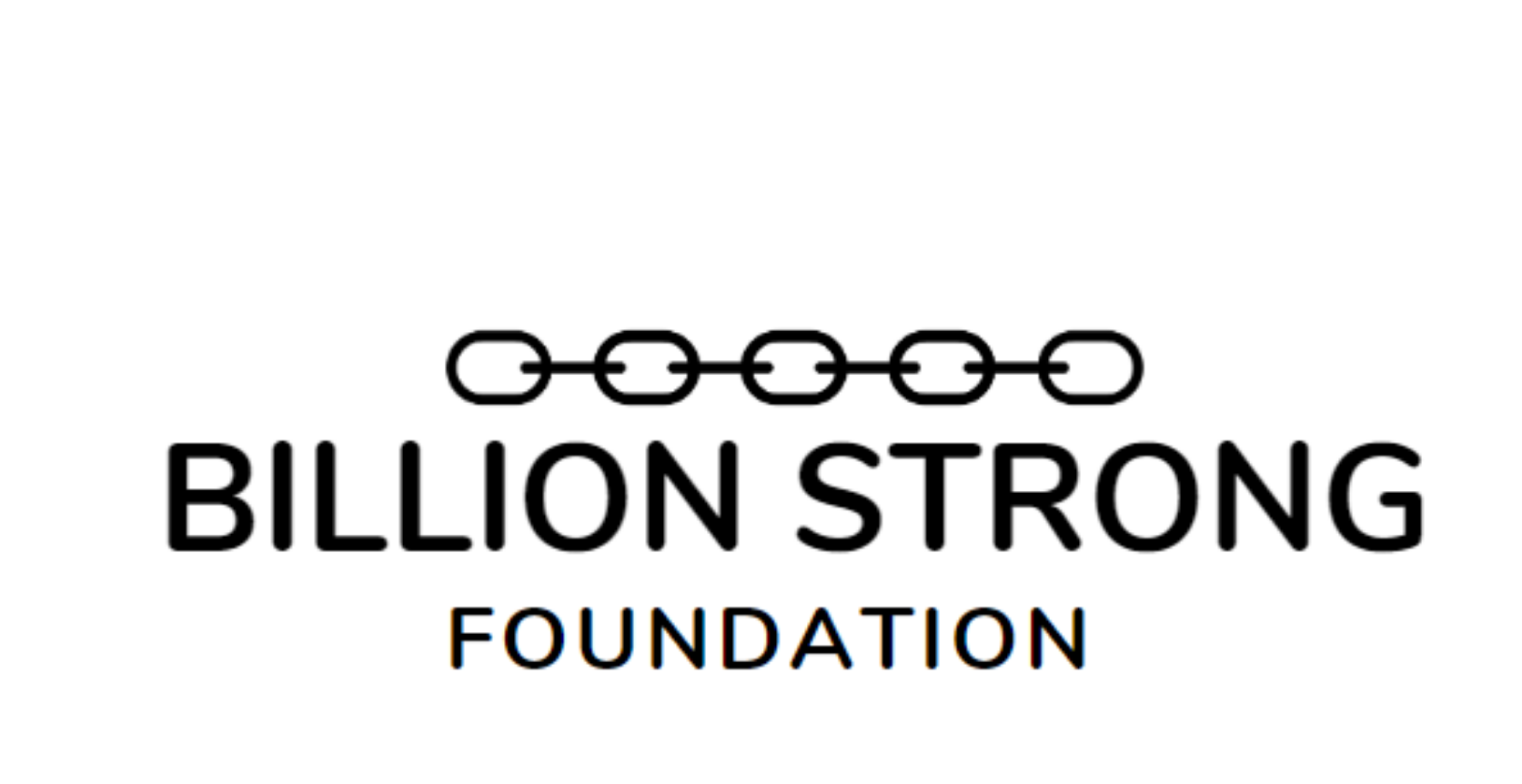 #IAMBILLIONSTRONG Fundraising Campaign - Support Free Access to digital, business and social skills content!