Building Bright Futures for Girls
$1,101.33 of $5,000
Five clubs have officially been funded!
Menstruation is a natural part of life for women and girls around the world. Unfortunately, social taboos, poverty, and a lack of access to menstruation supplies and education turn menstruation into a dangerous and alienating experience for many young women in Tanzania. Divine Drops is focused on helping to dismantle menstruation stigma across the country and to ensure that every girl has the chance to grow and learn in a safe and healthy environment.
We know that the solutions required for each community are varied and not one size fits all. That is why our team has traveled to Tanzania: to host workshops and listen to the unique menstrual health concerns these communities face as well as to learn the best way to approach this important and culturally sensitive topic.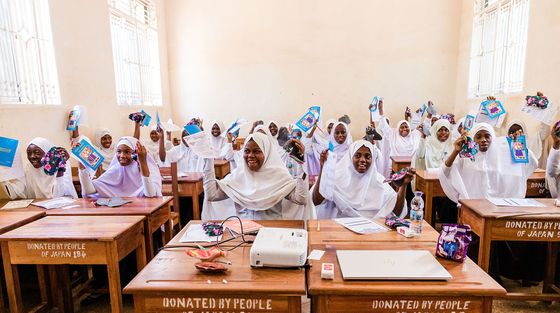 Not only have we met incredible women through our workshops in the Dar el Salaam region, but we have also had the pleasure of meeting with organizations that share our passion for women's health. Through our groundbreaking work and outreach, we have established partnerships with several of these groups operating with the same target audience in Tanzania including Youth Health Organization from Zanzibar, Star for Life based out of South Africa, Tanzania Prisoner Aid Organization (the first prison aid organization in Tanzania), Her Worth Foundation (started by university students in Uganda) as well as the longest-running education-based NGO in Tanzania, Hakielimu. By working in conjunction with these organizations, we can exponentially increase our impact and work towards our mission of safe and healthy menstruation for all.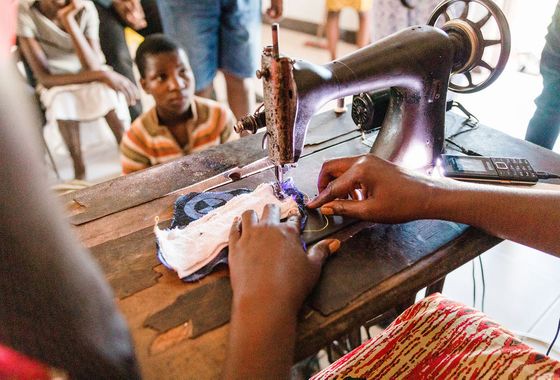 Divine Drops has created a collaborative and sustainable solution: to create Girls Health Clubs in schools across the country in which girls will be provided lessons on reproductive health as well as the tools and supplies needed to create reusable menstrual products designed by our team of health professionals. Each club will help to create long-lasting and widespread community change through quarterly community health events to share what they have learned with their families and community, helping to end the stigma. Additionally, girls will have the opportunity to develop crucial business and entrepreneurial skills by selling the reusable products they create at affordable prices to ensure that every woman in their community has access to safe sanitary supplies.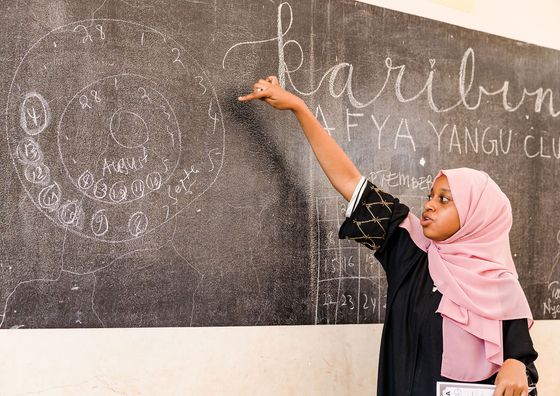 On September 25th, we will embark on this journey, establishing the first 10 official Girls Health Clubs in secondary schools throughout 5 different regions in Dar Es Salaam and Zanzibar island. To achieve our goal, we need your help.
We urgently need help purchasing sewing machines, materials, and health education books to help make this program a success. Your donation will make a meaningful and visible impact that extends far beyond each girl.
How Your Donation Can Make an Impact
Supply health books, curricilum, posters and anatomy models for an entire school - $150
Purchase a sewing machine and pad making start-up kit - $250
Provide sexual and reproductive health training to the entire school and leaders - $100
Update school bathrooms to meet a girl's needs while at school on her period. - $350
Administration and implementation expenses. As well as ongoing support from our partnering organizations and volunteers. -$150 $1,000 will simply form an entire Health Club led by students and guided by teachers, transforming the health of the community from the inside out in a big way.
Our goal is to raise $10,000 to launch Health Clubs at 10 schools in Tanzania, Africa.
Will you set just $5 aside and join us?
Sincerely,
Divine Drops <3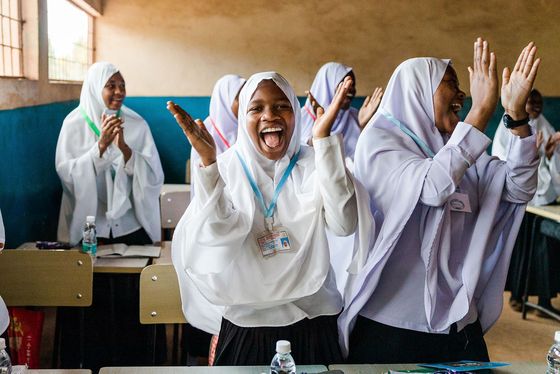 Contact: hello@divinedrops.org
+1 (336) 471-9994
Divine Drops is a registered 501(c)3 organization, all your donations are tax deductiable
Pictures donated by Brand and Bloom Photography.
Divine Drops is a tax-exempt public charity (federal tax ID #123456777). All contributions are tax deductible to the extent allowable by law. No goods or services were provided in exchange for your generous financial donation.