Fill a Plate, Transform a Life!
WHAT IS A MIXED PLATE?
Food is such a big part of our lives in Hawaii. It's often our way of expressing love and care for one another. Mixed plates typically consist of rice, mac salad and several entrees, and are a favorite throughout our island state. The variety of foods combined make for a great meal for all to enjoy. As we close out this most challenging year and prepare to welcome 2021, we humbly ask for help to fill our "Touch A Heart mixed plate." Your gift will support all the aspects of our organization so that we may continue and expand our efforts in the upcoming year. We're fortunate to have an anonymous donor who will match donations up to $10,000. With this opportunity, every dollar is doubled, so you can help us fill two mixed plates at the same time!

A FULL PLATE SUSTAINS OUR MISSION
"Give a man a fish, and you'll feed him for a day. Teach a man to fish, and you've fed him for a lifetime."
Touch A Heart is a 501(c)(3) nonprofit organization with a mission "to transform the lives of those facing barriers to employment by providing vocational training in a healing and nurturing environment, creating pathways to job placement." Through our food services training and apprenticeship programs, we provide on-the-job training with the goal of helping individuals to successfully enter the workforce, so that they may achieve economic independence to support themselves and their families.

We also operate several for-profit social enterprises that provide hands-on, on-the-job training opportunities for our trainees and apprentices.


A PLATE OF SUCCESS, A LIFE TRANSFORMED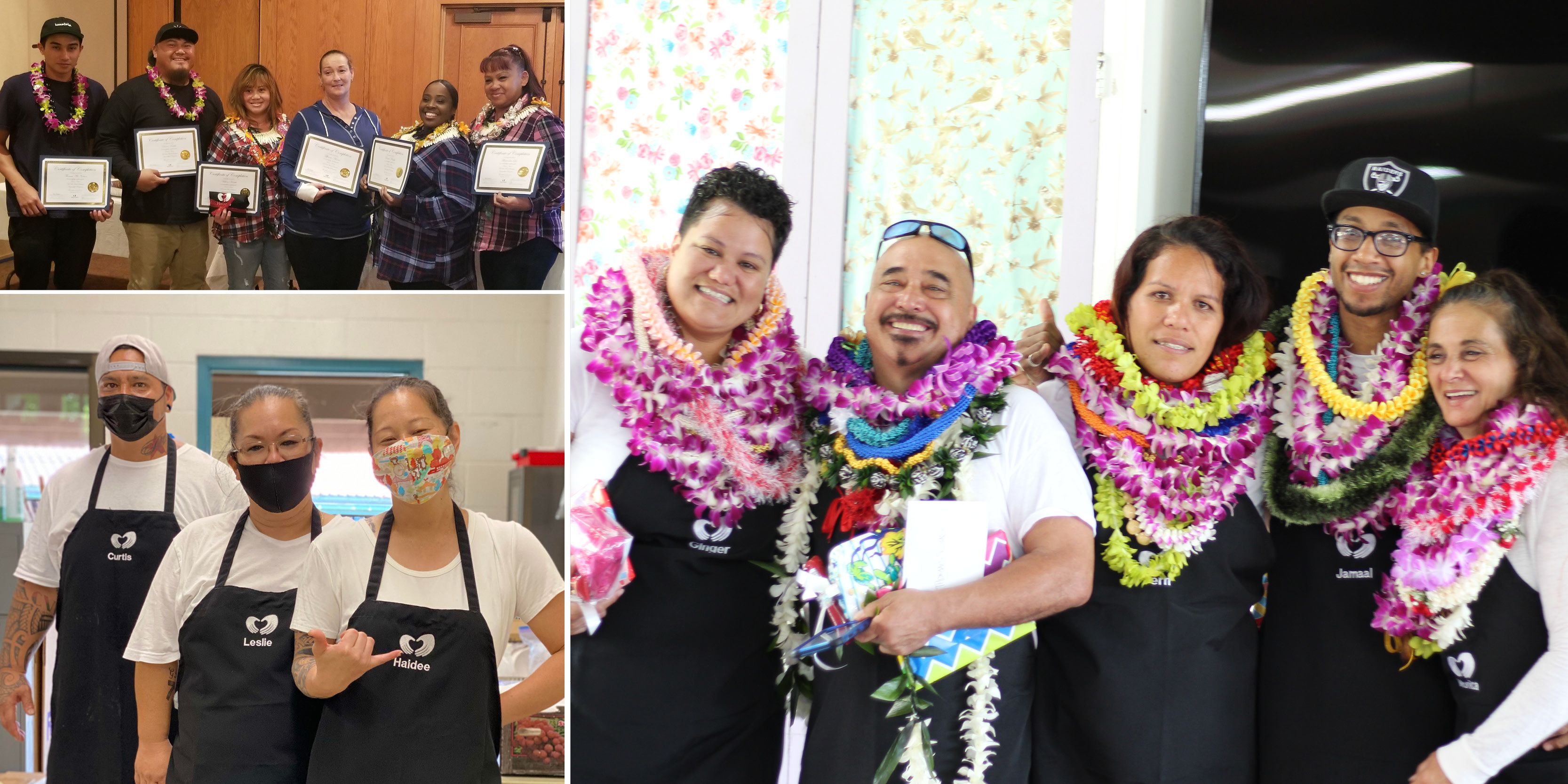 "This was such a great program for me in helping me bridge that gap to employment. Yesterday morning I had a job interview…and they accepted my application and they offered me a job. I'm now going to be starting on Monday in a full-time job, so this is the first time for me in 10 years that I'll have a full-time job. I'm really happy and excited… This internship has meant so much to me." —Joseph, Touch A Heart graduate (February 2020)
"…every time I would go to class, they would always have something encouraging to say…they actually held my hand and walked through the situation with me. Usually I give up and turn around and just run from my problems, but at Touch A Heart, they wouldn't let me." —Kellyn, Touch A Heart graduate (September 2018)

FILL OUR PLATE, FILL OUR HEARTS
You're invited to join us at our virtual table! Your donation will go towards supporting our food services vocational training and apprenticeship programs for those facing barriers to employment. Any amount is truly appreciated and helps cover the costs of supplies, equipment, training/instruction, and wages for trainees.