Support Fall Fest!
$1,731.91 of $10,000
Reaching this goal gives us the solid footing to support our Fall and Holiday events.
Donate Now
Support Downtown Boulder Community Initiatives (501(c)(3))
There is no place that captures the flavor of our community more than our amazing downtown. A top-rated regional attraction, the Pearl Street Mall is also Boulder's living room - and downtown events are a critical and emblematic part of what makes our connection so strong.
As we come together to rebuild and recover from the COVID-19 pandemic, we humbly request that you join us in our efforts to bring back cherished events, like Bands on the Bricks, and help us unite the community back in our beloved downtown.
A 3-day autumn festival featuring local food, beer/wine/margarita garden, live music, children's entertainment / activities and featuring 80+ artisans in Firefly Handmade Markets' Fall Show on the one-and-only Pearl Street Mall. A late summer celebration in Boulder since 1987 - support this free event and keep it going for another 34 years with a donation today.
If you'd like to become a Fundraiser and encourage your connections to join you in supporting DBCI, please email events@downtownboulder.org.
About Us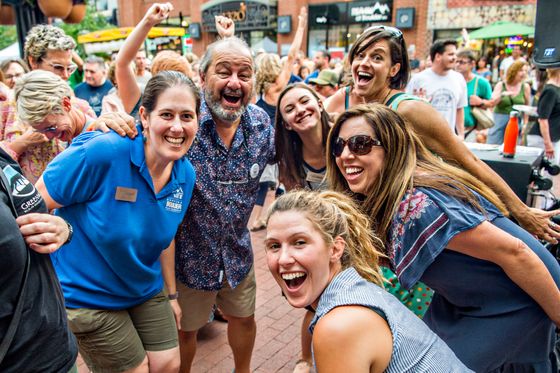 Downtown Boulder Community Initiatives (DBCI) (formerly known as Downtown Boulder Foundation) is a 501(c)(3) nonprofit created in 2017. Our mission is to engage visitors and locals alike through arts, culture, innovation and inclusive, community-driven experiences in downtown Boulder.
Our vision is a downtown Boulder that is:
A place that welcomes and is accessible to all;
A canvas to celebrate the creativity and unique essence of Boulder;
A vibrant hub of economic activity and innovation; and
Part of the larger Boulder community, seeking to partner in civic solutions for the greater good.
The Downtown Boulder Community Initiatives areas of focus include cultural experiences, community connection and the future of our downtown.