STEP UP for Survivors! (GiveBIG 2022)
$16,931.01 of $30,000
Our big goal for STEP UP for Survivors is to reach $30,000 in donations by May 3rd. This will cover the costs of doubling the number of fitness classes that we offer, including virtual and in-person options. *$15,777 additional was donated offline.
Donate Now
Our Story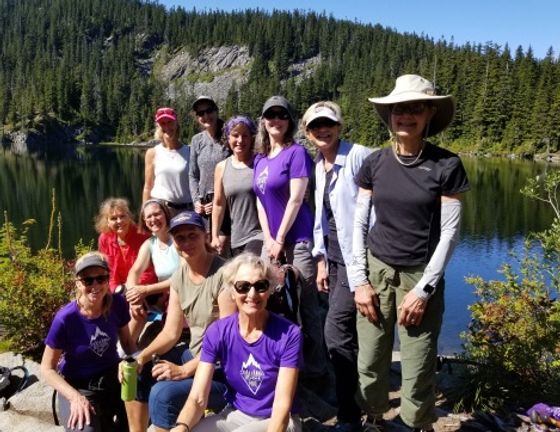 "Team Survivor helped me get my life back" and "It was almost worth having cancer in order to discover Team Survivor" are comments that we hear often at Team Survivor Northwest (TSNW). So what makes TSNW so special?
Our Vision. We envision a world in which every woman who has had a cancer diagnosis has the resources and support to return to her best physical and emotional health.
Our Mission. We provide a broad range of fitness and health education programs to enable women, who have had a cancer diagnosis, to take an active role in their ongoing physical and emotional healing.
Our Free Programs. Women often begin with fitness classes or one of our walking programs and as they get stronger, they find themselves drawn towards other programs like hiking, triathlon training, dragon boating and even mountain climbing.
Our Community. Our members come for their health and stay because they find a community of friends who understand what they have been through and want to look forward and set goals together.
The Impact of Exercise. The life-saving impact of exercise during and after cancer treatment is clear, with studies showing up to a 40-60% decrease in mortality. Exercise also decreases side-effects and pain and improves fatigue, anxiety, depression, self-esteem, happiness, and quality of life in cancer survivors.
YOUR Impact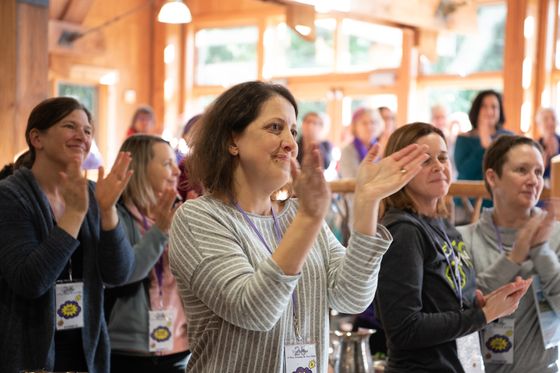 The amazing part about our story is that none of those things that make Team Survivor Northwest special could happen without our generous and dedicated donors. Last year, it was our donors who STEPPED UP to keep our programs running during a pandemic, and allowing us to start a new class in Spanish and plans to start other new classes when the pandemic allows.
This year, our focus is on doubling the number of fitness classes we offer in order to keep virtual options AND in-person options. Our big goal for STEP UP for Survivors is to reach $30,000 in donations, which will cover the cost of doubling our number of fitness classes. We see value in meeting the needs of an in-person community, but also allowing virtual classes to continue for those who are imunocompromised, live to far from a class, or would otherwise be unable to participate. With these added classes, our community will be one STEP closer to providing a world in which every woman who has had a cancer diagnosis has the resources and support to return to her best physical and emotional well-being.
Learn more at www.teamsurvivornw.org. Thank you for STEPPING UP to make a difference!
Matching Donations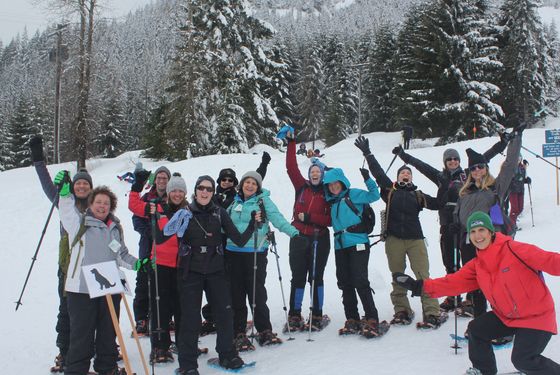 A special THANK YOU to our generous matching donors: Kathryn Williams Lisa Black & Robert Sterzinger Patricia & Kenneth Gow Lynn Prunhuber & David Stobaugh Abbe Jacobson & Curtis Kopf
Competition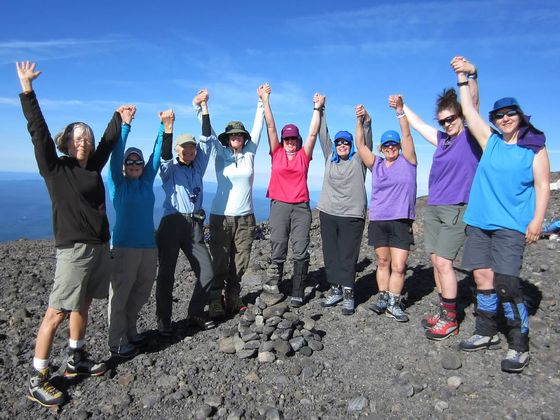 In our programs, from Midweek Hiking to our individual fitness classes to Dragon Boating, our members create a bond with each other. They form a team within Team Survivor. It is time to create our own competition, all while supporting the women of Team Survivor during our GiveBIG campaign!
The program with the highest percentage of donors during GiveBIG wins! Better yet, every team that gets 100% participation will earn Team Survivor a $1,000 prize from an anonymous donor. If you are a regular attendee of a program or class, you count in that percentage. If you attend more than one program or class, you count for each. Times are hard right now - if you can only afford to give $10, that counts! If you can afford to give more - THANK YOU!
Not attending a program, but want to support one? Friend/Family of a participant? Previous participant? If you donate and write a specific group name in the note at the bottom of the donation (where it says "message to the nonprofit"), you will be added to that group's percentage, increasing their chances of winning! (This means a group can receive over 100% participation.)
Deadline: May 3rd. Winner announced May 4th. May the most committed team win!
Results will be updated at the end of each day: Click here to see where your team stands.
Team Survivor Northwest is a tax-exempt public charity (federal tax ID #91-1743945). All contributions are tax deductible to the extent allowable by law. No goods or services were provided in exchange for your generous financial donation.