Emerge Strong Fundraiser - Virtual Drag Queen Bingo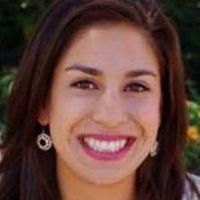 Nicole Guido-Estrada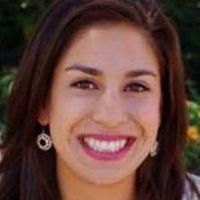 Nicole Guido-Estrada
I serve on the NextGen Leadership Council @ Boys & Girls Clubs of San Francisco (BGCSF), as one of the Council's three Co-Chairs. Our NextGen Council is hosting Poison Waters & Friends on Thurs, June 3rd for Virtual Drag Queen Bingo to raise funds for the Club and celebrate Pride. I would love for you to join me for this meaningful community event celebrating diversity. BGCSF has kept our doors open throughout the entirety of these crises serving the City's most at-risk youth. We have continued to step up for our community in critical ways staying open for the entire day, during the school year and now into the summer. We provide critical resources to support young people addressing learning loss, social emotional learning, physical activity, and behavioral health, in addition to breakfast, lunch, and snack everyday. Thank you so much for your support and consideration! Hope to "see" you with me on June 3rd!
THE EVENT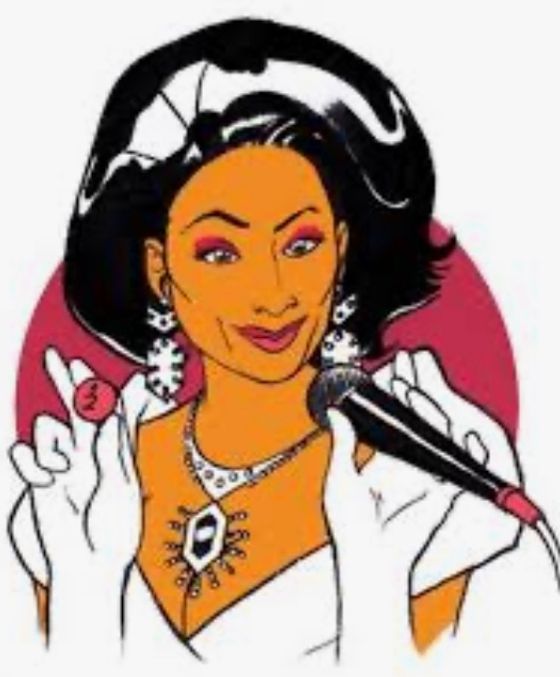 BGCSF's NextGen Leadership Council invites you to join us to kick off Pride month, on June 3rd, for a rousing night of Virtual Drag Queen Bingo hosted by Poison Waters & Friends. Glitz and glam with loads of laughs, you'll not want to miss this opportunity to join a Zoom call that's actually fun! You'll play your virtual bingo card on your smartphone or iPad while participating on the Zoom call on your laptop or PC. Be sure to invite your friends and bring your favorite beverage for a meaningful community building night celebrating Pride month!
All proceeds from this Virtual Drag Queen Bingo will support BGCSF's EMERGE STRONG | STAND WITH KIDS Campaign. This work simply isn't possible without the generosity of supporters like you.
Thank you so much to our NextGen Virtual Drag Queen Bingo event Co-Chairs, Blair Evans and Justin LoTurco!

EVENT DETAILS
Date: Thursday, June 3rd, 2021 from 5:50pm to 7:15pm PST / 8:50pm to 10:15pm EST Suggested Donation: $40. Zoom and bingo links will be sent after registration. Materials Needed: You, Zoom, virtual bingo card, and a drink of your choice. Event Structure: Our event will start with a presentation by BGCSF staff and youth on youth voice and artivism. We will then transition into bingo and play a total of six bingo games with a performance mid-way through the event and another at the end of the event. When the bingo portion of the event ends, Poison Waters will host a Q & A sharing about the art of Drag.
TO REGISTER
Click "Donate Now" at the top of this page to register. Zoom information will be sent after you register.
GAME DETAILS
You will need access to Zoom (we will send you the link after you register).
The virtual bingo cards will be sent to you before the event.
All participants will learn the rules and directions at the beginning of the event.
There will be 2 rounds with three games each round. You will have six chances to win a prize!
Each round is played on its own virtual bingo card. The cards are "refreshable" so after each round everyone will clear their card and start again.
In between rounds there will be two performances by Syra St. James.
Bring your favorite beverage!
For more information or questions, please contact Carter Ashforth at cashforth@kidsclub.org or 415-445-5482.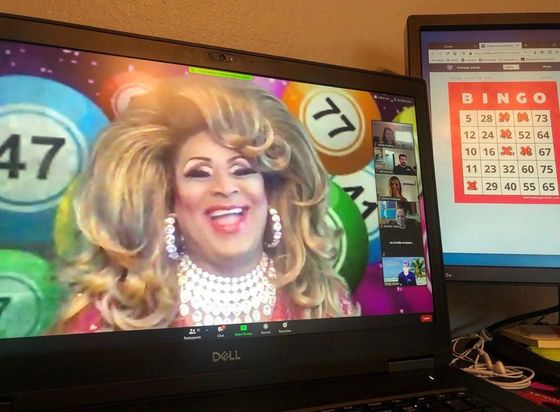 SAVE THE DATE: BGCSF Identity + Pride Virtual Art Exhibit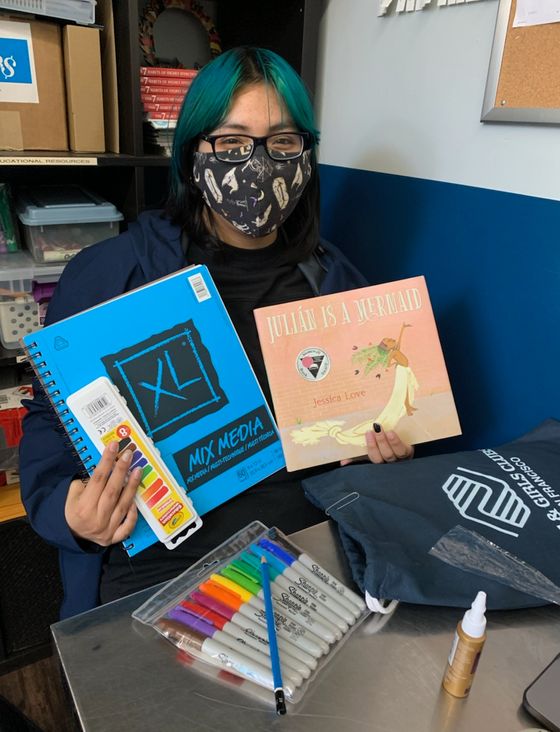 All attendees are also invited to our Identity & Pride virtual exhibit (it's free!), which will be on Friday, June 11th at 5pm PST, featuring artwork from BGCSF Club members in 7th - 12th grades. A brief preview of this special event will be featured at the beginning of Bingo on June 3rd. You can RSVP now directly here and Zoom links will be sent out after you register. During a five month fellowship funded by the CA Arts Council, LGBTQ+/ally youth reflected on their identities and challenges and explored creative arts as a tool for expression and healing.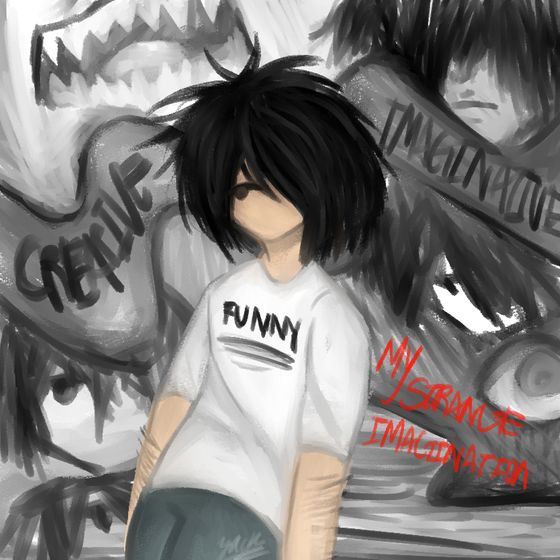 The final projects address issues such as empowerment, sexual identity, gender expression and euphoria, allyship, and the LGBTQ+ community and race. Let's celebrate the courage and imagination of our amazing artivists. BGCSF Identity + Pride Virtual Art Exhibit will be on Friday, June 11th. You can RSVP here and please do so by 3:00pm on June 11th. Please register to receive the Zoom Webinar link.
WHAT YOUR GIFT CAN DO
As we navigate our way out of this pandemic, the Club's primary focus is on support for distance learning, supplemental education services, wellness and mental health services, recreation, and daily breakfast and lunch. BGCSF has 12 locations open for young people to access the Clubs in person and two locations running virtually. Additionally, several specific programs across the organization are operating virtually.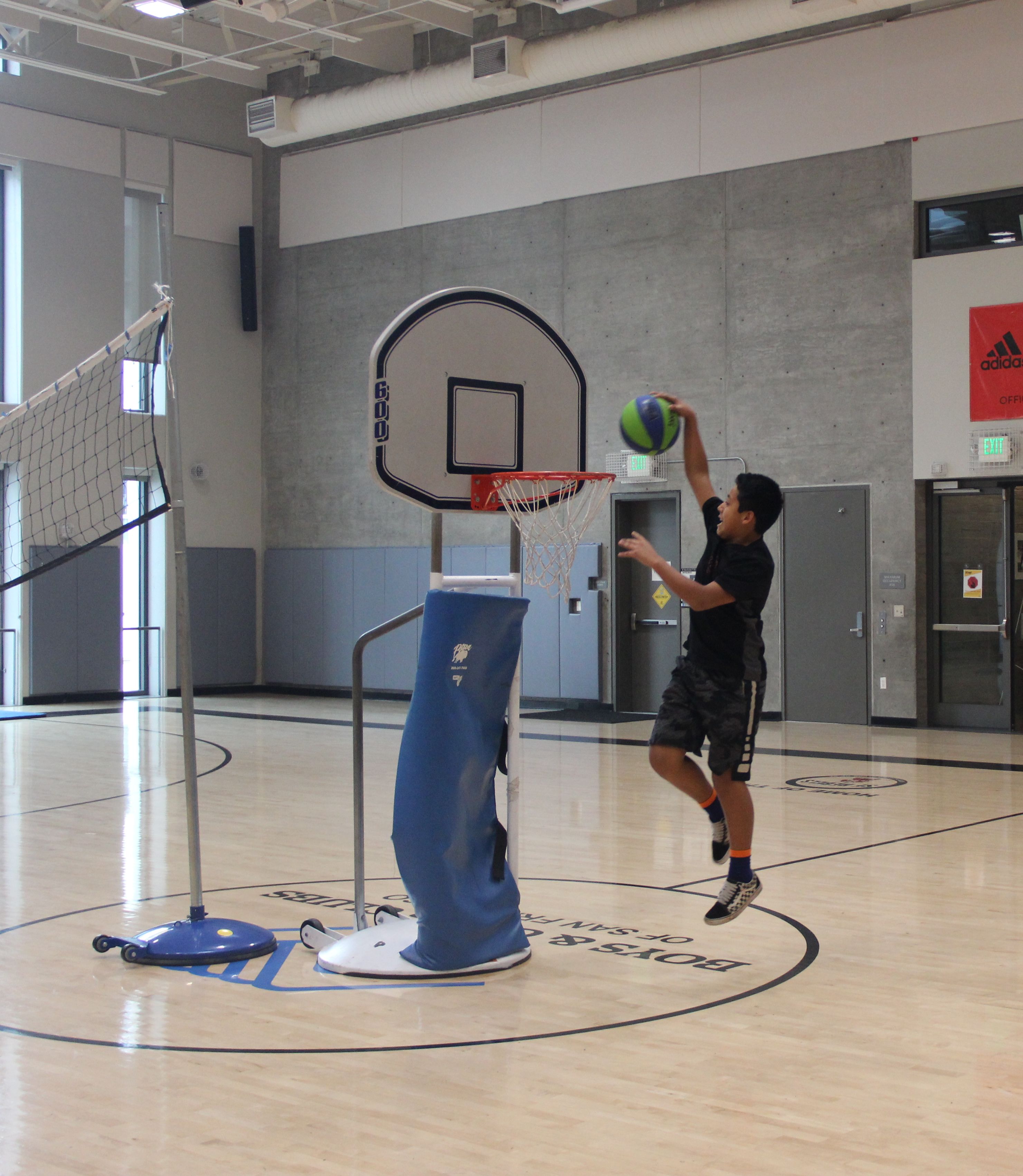 Throughout the pandemic, BGCSF has held the health and safety of our youth and staff at the forefront of all our decision making. To stay safe, the number of youth served each day at the Club is limited, the Clubs effectively manage all necessary cleaning supplies and PPE and invest time and resources in staff training.
As long as we feel that BGCSF can function safely, the doors of the Clubs will remain open to the youth in our community who need us the most.
Boys & Girls Clubs of San Francisco is a tax-exempt public charity (federal tax ID #94-1156608). All contributions are tax deductible to the extent allowable by law. No goods or services were provided in exchange for your generous financial donation.