Help Easterseals Eastern Pennsylvania pave a path to success for more families impacted by disability by contributing to our $80,000 fundraising goal before March 13, 2024!
$13,874.89 of $80,000
To provide help, hope and answers to the 3,000 children and adults with disabilities - and their families - Easterseals Eastern Pennsylvania serves annually throughout the Lehigh Valley, Berks County, Poconos and surrounding region.
Join us on our path!
Each therapist, counselor, and staff member at Easterseals Eastern Pennsylvania is dedicated to providing direction, encouragement, and guidance to those we serve. From early intervention to summer camp to community supports, we are there each step of the way helping individuals and their families to meet their unique challenges and to celebrate each victory.
With each dollar raised from this campaign being invested right back into our programs and services for children and adults with disabilities, you can be confident your gift - large or small - will have a real and lasting impact on our mission.
Our Mission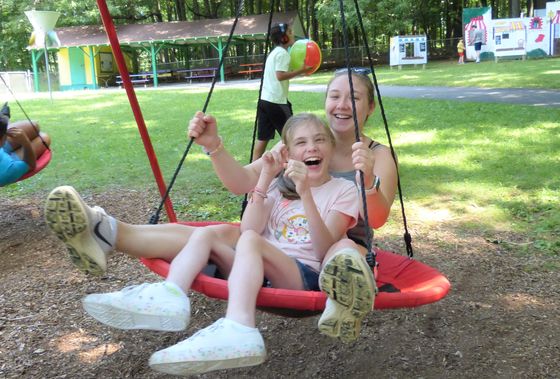 Easterseals Eastern Pennsylvania creates life-changing solutions for individuals with disabilities and their families in their community by increasing independence, maximizing opportunities, minimizing barriers and enhancing quality of life.
We Are Easterseals Eastern Pennsylvania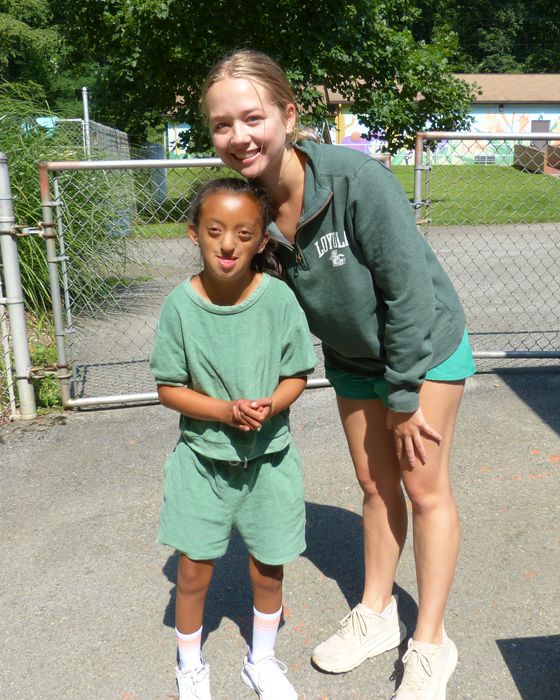 Easterseals Eastern Pennsylvania serves more than 3,000 children and adults with disabilities - and their families - throughout the Lehigh Valley, Berks County, the Poconos and surrounding region.
Our innovative and inclusive services include:
Early intervention
Make the First Five Count - child development resources
Outpatient therapy (speech, occupational and physical)
Specialty medical clinics (neurology, orthopedic and orthotic)
Therapeutic groups
Autism diagnostic clinic
ABA (Applied Behavior Analysis) therapy training for parents of children with autism
LEAP - employment experience for high school students
Community supports/habilitation - personalized support for young adults and adults
Summer camp and recreation
Respite
Meet Lilly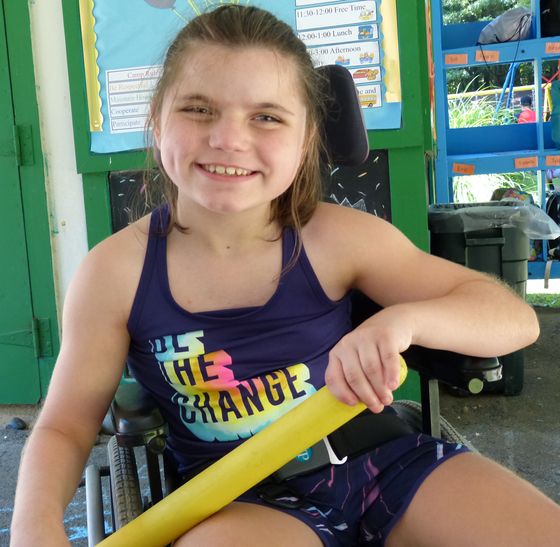 Lilly is a bright, independent nine-year-old who attends Camp Lily Berks. Almost everyone who meets Lilly describes her as a ray of sunshine. Her smile lights up the room and her laugh can be heard across camp. It doesn't matter if a camper is eighteen years old or ten years old, Lilly befriends them all and is a true camp ambassador, drawing everyone into activities and making sure everyone is included in the fun. With her contagious smile and positive attitude, she makes everyone feel welcome.
Lilly's mother Nicole attributes this confidence in part to how comfortable and secure Lilly feels at camp, which she describes as a home away from home. "I know that Lilly is being taken care of and nurtured in so many ways," states Nicole. "She's given the opportunity to grow and try new things. As a result, she has blossomed into her independence."
Continue reading Lilly's story: https://bit.ly/3MhkPVG
Thank you to our campaign sponsors!

For More Information
Please contact Easterseals Eastern Pennsylvania's Director of Advancement & Government Relations, Ann Marie Surovy, CFRE at asurovy@esep.org or 610-289-0114 ext. 205. You can also visit our website at https://www.easterseals.com/esep/.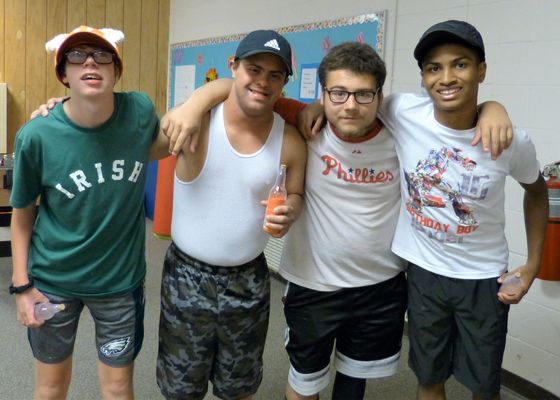 Easterseals Eastern Pennsylvania is a tax-exempt public charity (federal tax ID #232823542). All contributions are tax deductible to the extent allowable by law. No goods or services were provided in exchange for your generous financial donation.
Support one of these 5-star fundraisers!