In Your Face Greg!
$4,489.82 of $5,000
Helping us reach our goal of $5,000 will give Greg the ultimate 'pampering' - Club kids stick pampers full of melted chocolate on to Greg.
Donate Now
Our Club Kids Need YOU!
Even before the pandemic, Club kids faced challenges.
Now, many Club kids and their families are reeling even more from the crisis, with lost jobs, less food, and virtual school. Our Clubs have not been immune to the impact of COVID-19 either. Several of our school-based sites remain affected by temporary closure. It has been a financial challenge that has impacted us too.
Long time Club supporter, Greg Goldstein, was inspired by one of our latest virtual learning experiences; our In Your Face Game Show Challenge.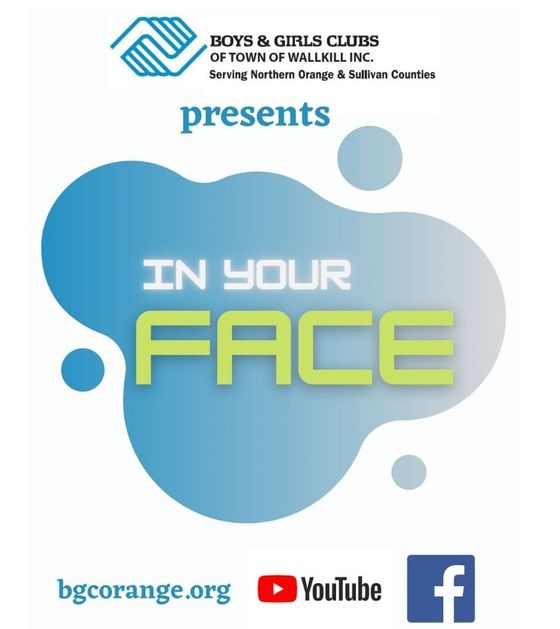 In the show, community members & Club kids went head to head in a fun-filled, super messy, competition. Contestants were asked academic questions in the areas of Social Studies, Science, ELA & Math. If they answered questions correctly - they shouted, "IN YOUR FACE!" & picked one person on the other team to accept the challenge. If they answered wrong, they had to take the In Your Face Challenge themselves.
Greg has decided to challenge YOU to help him raise funds to take the In Your Face Challenge himself!
On Thursday, April 22, Greg will be with our Club kids as they cheer him on in raising funds for our Clubs & make sure he takes ALL of the In Your Face Challenges. The more money he raises the more challenges he has to take!
Prestige Productions will be LIVE STREAMING the event at 3:30pm on April 22nd so you won't want to miss it!
All funds raised will go directly to our Club kids!
Will YOU join Greg in continuing to build GREAT FUTURES for our Club kids! They need YOU now more than ever!
Your gift TODAY helps kids TODAY!