2022 Miracle Food Network
$563.61 of $10,000
Reaching our goal of $10,000 will enable us to continue to serve families in need during 2022. Your donations will help pay for Miracle Food Network's daily operation costs.
Our Story
Miracle Food Network is a 100% volunteer-operated 501(c)(3) non-profit working to eliminate poverty. Miracle Food Network works with grocery stores, restaurants, nursing homes, and gas stations to collect their excess food headed to the landfill and redirect it to local families in need. In 2021, MFN's dedicated volunteer core collected 987,826 pounds of food within Whatcom County and neighboring counties. These food donations provided approximately 643,103 meals to people living in Whatcom County!
In 2022, Miracle Food Network projects to collect over 1.2 million pounds of food! We still need your financial support to help pay for daily operation costs and to finish our kitchen remodel at MFN's permanent location in Ferndale. Other donation methods are listed below if you don't want to make an online donation.
Donate By Cash or Check: Drop off your donations from 9:00 a.m. to 3:30 p.m. at: 5611 3rd Ave, Ferndale
Or mail your donations to: PO Box 145, Ferndale, WA 98248
If you are unable to donate at this time but would like to volunteer with us, please contact admin@miraclefoodnetwork.org if interested.
Thank you so much!
The Miracle Food Network Team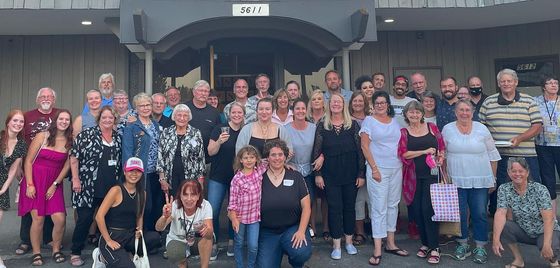 Miracle Food Network Inc. is a tax-exempt public charity (federal tax ID #475180948). All contributions are tax deductible to the extent allowable by law. No goods or services were provided in exchange for your generous financial donation.