Support the Empowerment of Girls and Women throughout Chatham, Liberty & Surrounding Counties!
$25.87 of $7,000
All donations will go toward the S2S Facts fund, so that we can continue to provide programs, events and activities to serve the community!
Donate Now
Sistahs and Sisters Come Together!
All around us are incredible girls and women who impact our lives in one way or another, whether they be our mothers, best friends, aunts, or even ourselves! Girls and women everywhere deserve to be recognized for the amazing people that they are, and have access to a place for them to be themselves.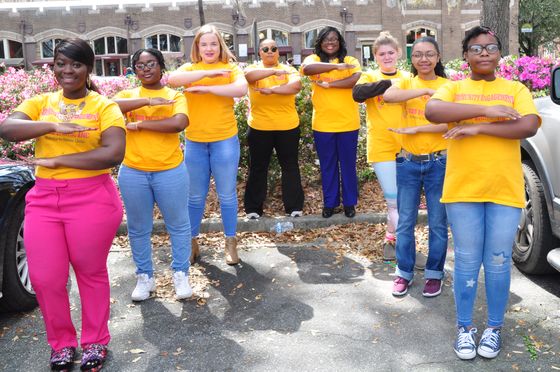 S2S Facts Inc., an organization focused on uniting girls and women ages 10 and up, was founded on four pillars: friendship, empowerment, diversity, and community engagement. Our vision is to improve the relations of girls and women through stimulating unity, while elevating self-compassion.
Empowerment
Our definition of empowerment means giving our girls and women the power to become stronger, more confident, and more educated on topics affecting our daily lives. We are able to do this by holding bi-monthly "Gab Group" sessions, where we hold conversation, discussion, and activities on various topics, including mindful self compassion, and women's health and safety, among other important discussion points. We offer a no-judgement, safe zone, where all opinions are respected and handled with maturity. Through this, we have empowered over 3,000 ladies through our meetings and events, and issued over 200 certificates for understanding empowerment, diversity, and friendship!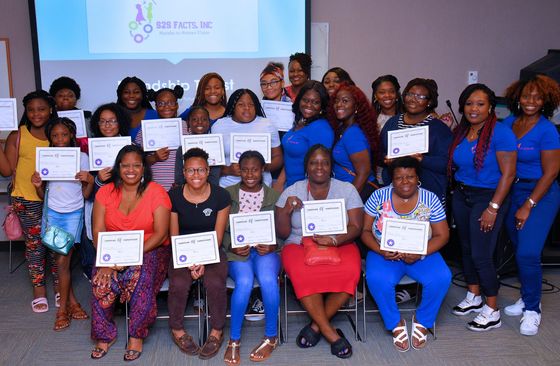 Diversity & Friendship
Do you currently have the same friends that you did a year ago? How about five years ago? We believe that friendship plays an important role in our lives, and can be beneficial to us in a number of ways. Having a diverse group of friends is just as important, as having diversity opens us up to new ideas and experiences. We work to inspire friendship and bridge gaps in diversity between our members, as well as non-members, by teaching our participants about the importance of friendship, and holding different events to bring people together. We hosted our 1st annual Drive Through Trunk or Treat event which uplifted and inspired the community, served over 600 kids, and had over 215 cars drive through. In addition to this, we conducted a successful virtual "Nonprofit Women in Leadership Symposium" in honor of Women's Day, reaching hundreds via social media and digital platforms. These are just a couple of the many events that we have hosted, and many more to come!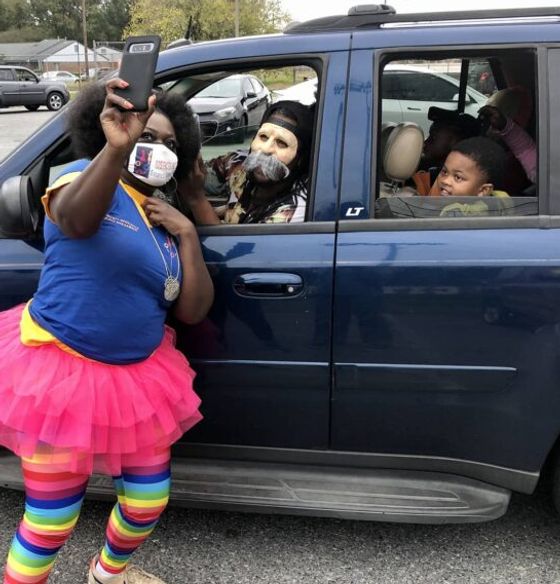 Community Engagement
Since our founding in 2019, S2S Facts has conducted over 3,000 hours of community service, as well as donated items to various community centers, including food banks, nursing homes, and shelters. In addition to this, we have also served over 5,000 people with food through pop-up pantries and food giveaways throughout Chatham, Liberty, Wayne, and surrounding counties in the Savannah area.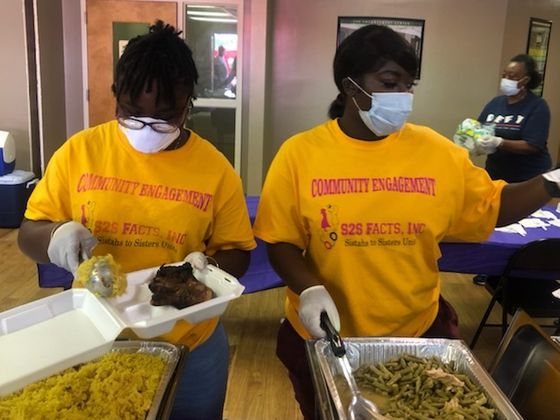 Let's Support and Uplift One Another!
By donating to our cause, you are:
Helping provide essential hygiene and COVID safety items to senior citizens
Allowing us access to supplies to give to shelters and nursing homes
Helping fund S2S Facts bi-monthly programming
Providing us expansion to areas outside of Chatham & Liberty counties
We appreciate your help!
S2S Facts Inc. is a tax-exempt public charity (federal tax ID #842178595). All contributions are tax deductible to the extent allowable by law. No goods or services were provided in exchange for your generous financial donation.