Iberia Boys & Girls Club Campaign
$11,638.32 of $300,000
Boys & Girls Clubs is making an impact in the lives of children each and every day by providing a safe, fun and high-quality experience. Help us continue our mission to serve all kids who need us in Iberia Parish. Support your local Clubs today!
IBERIA YOUTH NEED YOUR SUPPORT!
The Iberia Boys & Girls Club has been serving the youth who need us most in the community for 25 years. For kids ages 6-18 years of age, the Boys & Girls Club provides a safe, affordable, high-quality experience that focuses on Academic Success, Healthy Lifestyles and Good Character & Citizenship.
During the summer of 2021, our current Club on E. Pershing was at capacity and included a waiting list for those youth in need of services. Thanks to some key partnerships with the City of New Iberia and Mayor Freddie Decourt as well as the Iberia Community Foundation of Acadiana, we will be opening a NEW Club location on the West End to serve more kids in need in Iberia Parish.
This is where YOU come in! Our capital campaign focuses on the opening of our new Club and helps us continue to serve kids in our current Club. We know that kids need a safe and positive place to be after school and YOU can help us impact the lives of kids right here in Iberia Parish by making a donation!
Our Campaign Goal = $300,000 ($150,000 per Iberia location)
Invest in our Youth by making a one-time or monthly donation online!
HELP US MEET OUR MATCH of $15,000 provided by Iberia Community Foundation.
Interested in a particular program like Technology? Sponsor a program today!
Did you know? You can make a donation multiple ways: Donor Advised Fund, Planned Giving, Stocks & Mutual Funds, Charitable IRA Rollovers, Employee Giving & In-Kind Donations ... Ask us more information about how to give in these ways.
Kids spend 80% of their time out of school, and how they spend that time matters. For the 3,058 kids living in poverty in Iberia Parish, access to our Club could be life-changing. Support the Youth of Iberia Parish Today!
Boys & Girls Clubs of Acadiana mission is "To enable all young people, especially those who need us most, to reach their full potential as productive, caring, responsible citizens."
FUN FACTS:
For every dollar invested in Boys & Girls Clubs, there is a return of $11.80 in positive economic impact for our community!
Membership cost for the year is $25!
Membership dues equate to less than 1% of our annual budget.
You are able to give specifically to the Iberia Clubs through this site and as indicated when giving through other methods.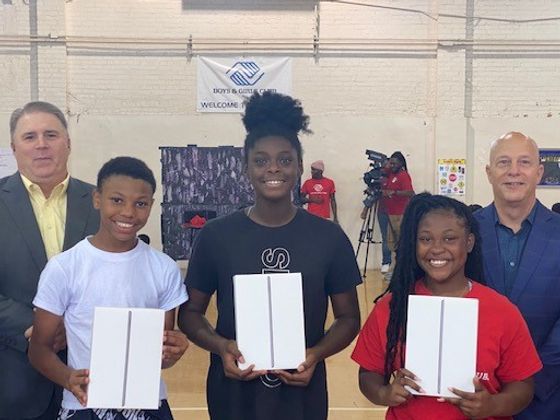 Boys & Girls Clubs of Acadiana Inc. is a tax-exempt public charity (federal tax ID #720940072). All contributions are tax deductible to the extent allowable by law. No goods or services were provided in exchange for your generous financial donation.