Jazz Becuzz is ON THE MOVE!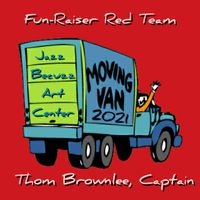 Fun-raising for Jazz BeCuzz! Red Team (Thom Brownlee, Captain)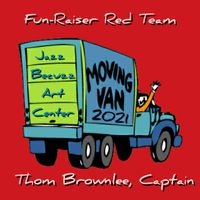 Fun-raising for Jazz BeCuzz! Red Team (Thom Brownlee, Captain)
Want to show your support for Jazz BeCuzz? Join THOM BROWNLEE (Red Team) and give to the arts from your heart! The team that raises the most by May 30 2021 gets a private dinner and concert at Jazz BeCuzz! (Virtual for those unable to attend in person!) LETS GO! Wanna learn more about Jazz BeCuzz? Visit www.jazzbecuzzac.com
Time to move a little higher!
Jazz BeCuzz was started in 2014. Our organization provides the far north Dallas area with opportunities to experience diverse arts education and creative experiences with specialized programming for children and senior citizens. We encourage families to explore art in the home and community together. We have lessons, events and session for all ages. Over the years we have grown and so has our reach. We have serviced thousands in the DFW metroplex and we are still meeting new supporters! During COVID-19 shut downs, we began looking beyond the borders of our walls. Our students, teachers and musicians from all over participated in our virtual concert series and many donated their time. Now we have a variety of online events that allows families near and far to fully experience Jazz BeCuzz and our best moments! And now, after years of memories at our current location, we are relocating to a space that can better house all of services!
More...
Dance, music, digital recording and music creation, education and exploration, visual arts...more of it all!
Thank you in ADVANCE for your support of our relocation! We can not wait to hear from you!
Jazz Becuzz Arts Group Inc. is a tax-exempt public charity (federal tax ID #825513927). All contributions are tax deductible to the extent allowable by law. No goods or services were provided in exchange for your generous financial donation.