Happy New Year and THANK YOU for your support in 2020!
$11,624.01 of $19,000
Third Tier - $9,500 will help us fund training teachers in a district of 100 schools about lightning and how to teach and practice lightning safety. It will also provide teaching materials for the students and teachers at their schools.
Donate Now
Before ACLENet installed a lightning protection system at her school, Mary and her friends would scatter, running away from school to their homes when they saw dark clouds because they had seen their friends and classmates killed by lightning in the classrooms and on the playground. Many of the schools we want to protect have been hit more than once by lightning, with deaths and injuries each time.
How can Mary and other children learn if they are too afraid to attend school? How can parents feel safe sending their children to school if they know they may not be coming home that day because they have been killed by lightning?
Newspaper reports and our research show that hundreds of Africans are killed every year by lightning. In contrast, in the US for 2020, there were only 17 deaths from lightning in 330,000,000 people - about one in 20 million people! Our research also shows that children in unprotected schools are particularly vulnerable to lightning injury, partly because they are packed 50 to a classroom where many deaths and injuries can occur from a single lightning strike.
One reason for this huge number of deaths in Africa is that there is more lightning in tropical areas than in temperate regions, so there is simply more exposure and more risk than most of us are used to.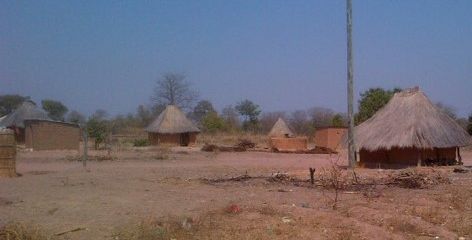 Another is that 90% of sub-Saharan dwellings are not 'lightning safe,' leaving the entire family at risk of lightning injury 24/7/365 whether they are in school, sleeping in their homes, tending their fields and herds, or walking to market.
In America, Europe and other developed countries, most buildings that we are used to are 'lightning safe' structures because they have plumbing, wiring, and other metal components in the walls which usually intercept the lightning and transfer it harmlessly around anyone inside to the ground. Although lightning is the most frequent weather threat to life that people around the world face (more than hurricanes, tornadoes, tsunamis, etc), we don't think about it much because we are almost always within a few feet of a 'safe' structure such as a home, school, store or other substantial building or able to get into a metal vehicle, which is also very safe because a metal car shell carries lightning energy around the outside to where it will arc to the ground from the axle, bumpers, etc.
In America, we teach 'When Thunder Roars, Go Indoors' but that doesn't work in Africa.
There are NO SAFE PLACES to go to in most parts of AFRICA!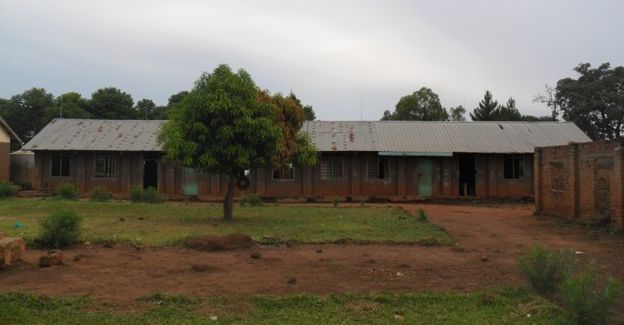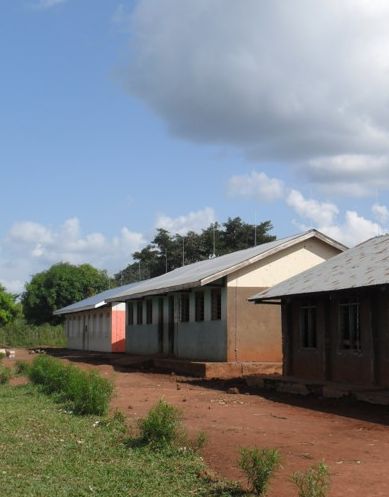 Above is an unprotected school. To the left is one where ACLENet has installed a lightning protection system (enlarge picture to see lightning rods on the roof ridges). Unlike the big school buildings in developed countries, which are easy and less expensive to protect, schools in Uganda have 3-21 buildings per school (average 5-7) with - several 2-4 classrooms blocks - cafeteria / kitchen / laundry buildings - administration building - dormitories for boarding schools
As our first step, ACLENet wants to make every child in Uganda, and eventually across Africa, feel safe in their classrooms, knowing they are protected from lightning and secure to learn their lessons. We have already protected six schools and are working on a seventh, Mongoyo, where 3 children were killed and 72 injured in October 2018. We have a donor of materials for an eighth school but design and installation costs still need to be funded.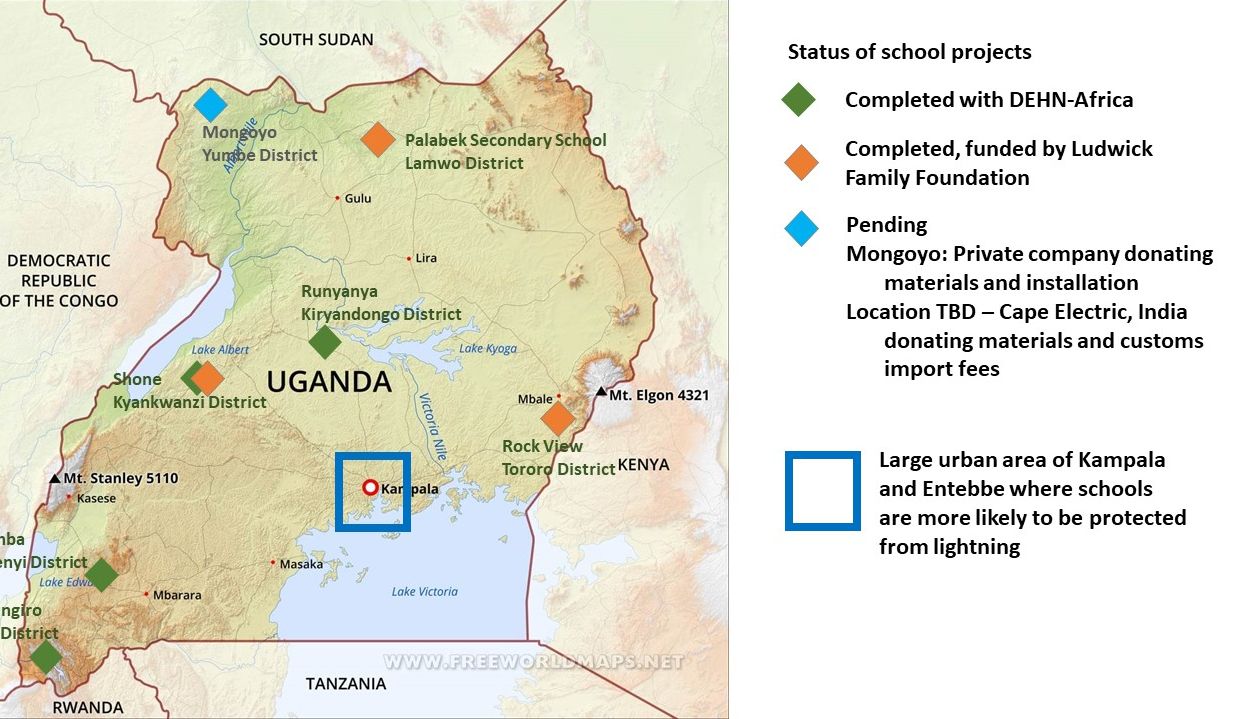 The second step is to teach the teachers about lightning, how it is formed and how it injures and dispel the many myths and folk beliefs about witches calling lightning down on enemies or that it is a punishment from God for hidden sins like beating your wife or children. We want to give teachers the knowledge and tools to teach lightning safety to the children and other teachers in their schools. We also want to provide the materials that children can learn from and take home to their parents and families to educate them. -- Children are often very good educators of their families!
A third step is to design and broadcast public service announcements during prime-time evening news to educate the parents and general public. Below is an early DRAFT of a public service announcement (PSA) that we hope to have finished in time for the rainy season that starts in late December, when most people are killed by lightning in Uganda.
Remember this is a draft, not the polished final version! We need your help to finish the PSA and purchase broadcast time. We purposely chose a school girl to be the narrator to give the message. We will fill the boxes with facts useful to people (who cares about the 'temperature of the sun'?), safety tips and provide a dedicated website page for more information.
Please DONATE to help us to implement all three steps: 1. Protect schools 2. Teach teachers 3. Educate parents
The suggested 'donation levels' (feel free to donate other amounts!) explain many of the costs for these three steps. We will be happy to answer your questions about what your money will provide. Mail us at https://ACLENet.org/about-ACLENet/contact.html
Your DONATION will CHANGE LIVES lives across Africa! Help us protect schools and make children feel secure to learn their lessons because they no longer fear lightning.