Help us make our world more inclusive.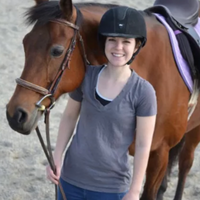 Brooke Mele
Donate Now
We are AllWorthy of being accepted and included.
That's why we are here: to make our world a more inclusive place for people with disabilities and differences of all kinds.
This incredibly resilient group of people has been systematically stigmatized due to underrepresentation and lack of understanding — creating an endless cycle of misrepresentation, underrepresentation, lack of understanding, and more stigma.
We believe that by showing the world all that people with disabilities can offer, normalizing open conversations about our differences, providing proper representation, and teaching kids early-on that disability is something to celebrate, our world can become a more inclusive place.
Our 501(c)(3) nonprofit teaches children (and grown ups, too) to embrace each others' differences through children's books, classroom posters, apparel, and more that spread awareness and spark open conversations about disability in all kinds of places.
We also help provide funds to nonprofit organizations that directly impact individuals with disabilities, and plan to work with classrooms, brands, advertising agencies, and media companies to provide greater disability representation, too.
But we need your help.
AllWorthy is a tax-exempt public charity (federal tax ID #84-4318518). All contributions are tax deductible to the extent allowable by law. No goods or services were provided in exchange for your generous financial donation.