Giving Tuesday 2021 And Beyond!
$1,036.58 of $10,000
Help us reach our $10,000 goal by December 31, 2021 by making a generous donation today!
Donate Now
Our Story
Since 1976, our work with the REACH (Respecting Ethnic and Cultural Heritage) Center has been educational, thought provoking and life changing. In 2010, we were honored to be able to bring the REACH Center to Colorado, to share impactful programs in education, global initiatives, and community outreach.
Giving Tuesday for 2021 is November 30th. Help Us "REACH" our Fundraising Goals by Making a Charitable Donation Today!
REACH utilizes Giving Tuesday donations to fund evidence based DEI training and educational programs for public/ private sector and community organizations committed to learning, engaging and experiencing another perspective. With the strength of social media and powerful partnerships, we can make a positive impact on our society where diversity, equity and inclusion issues affect our workforce, communities and schools.
REACH Membership Packages
Gold Membership - $5000
Silver Membership - $3500
Platinum Membership - $2500
Grass Roots Membership - $1500
Individual Membership - $250
Your financial contributions will also enable REACH to continue to feature Pillsbury House Theatre "Breaking Ice" Diversity Training Performances throughout 2022! Click on the larger photo to watch the "Breaking Ice" Video Teaser.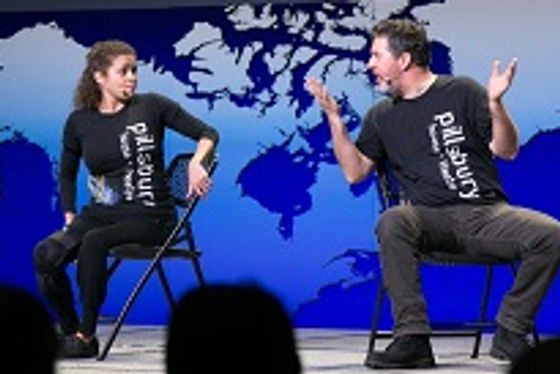 REACH has a partnership with Pillsbury House Theatre Company; to continue to uplift the community and the workplace with promoting diversity. They take everyday issues throughout work and the community, that arise and are tough to address, and they put dialogue around those issues.
REACH is a tax-exempt public charity (federal tax ID #813624399). All contributions are tax deductible to the extent allowable by law. No goods or services were provided in exchange for your generous financial donation.