Golden Gate Triathlon Club 100x100 Swim Challenge Benefiting Boys & Girls Clubs of San Francisco
$9,167.67 of $5,000
Reaching this goal allows Boys & Girls Clubs of San Francisco to strengthen our current work and plan for the months ahead where our youth will need more of our support.
ABOUT THE EVENT
On Sunday, February 27th, GGTC will host a 100x100yd swim challenge benefitting Boys & Girls Clubs of San Francisco. This is a universal test of endurance in the pool and swim as many 100yd sets as you can muster. This challenge is a favorite with swim coaches and professional teams, especially to welcome the New Year.
CHALLENGE A FRIEND, GIVE THE GIFT OF MOTIVATION
Think of a friend you'd like to see succeed in the water
Open the Pledge Spreadsheet and pledge to support your friend with a donation for each 100yds swum
Every time your friend thinks of giving up, they know that just another 100yd means a bit more money for the many impactful programs run by BGCSF
After the event, GGTC certifies how much your friend actually swam. Pledgers are asked to donate the amount of money "earned" to BGCSF through this donation page. Additional donations are always welcome :)
Contact Kelly at volunteer@ggtc.org with any questions.
ABOUT BOYS & GIRLS CLUBS OF SAN FRANCISCO
After nearly two years of disruption, schools, teachers, students, and families continue to face significant challenges. Youth have experienced declines in academic achievement and a spike in mental health challenges, and the impact has been worse for students of color, who already faced significant barriers to educational opportunity.
The Club has excelled in navigating every turn of this lingering pandemic through a combination of resilience, adaptability, and determination. Now, we are focused on using these strengths to confront the challenges ahead. BGCSF has always approached our work holistically. Programs combine academic support with extracurricular activities, leadership development, and mentorship to produce the best outcomes for our members. Now, these wraparound services are even more crucial as we work to help youth recover from the learning loss and socioemotional challenges they have faced during this pandemic.
WHAT YOUR GIFT CAN DO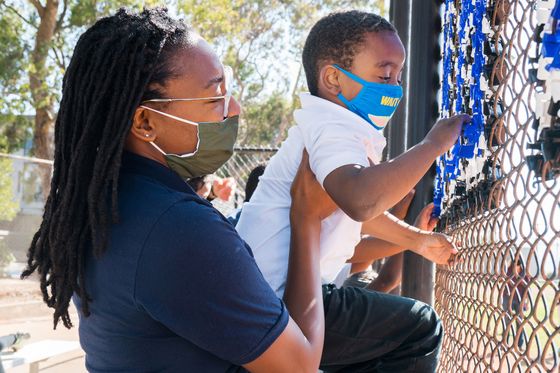 Thanks to this incredible community, our doors remained open to support youth throughout this entire pandemic. You've also made it possible for us to expand our educational and behavioral health support programming to meet the additional needs of our members during this challenging time. We will continue to address youth's needs during the recovery process – a process that will likely take years, not months. And we are relying on your continued support.
Our top organizational priorities moving forward are mitigating learning loss and strengthening the socioemotional health of our Club numbers. You will also see us focus on youth empowerment, job readiness, financial literacy, sports, fitness, and play. We recognize that each of these areas has a role to play in our members' recovery from this difficult time and overall success. Read more about the impact your gifts can have here.
STAY CONNECTED WITH US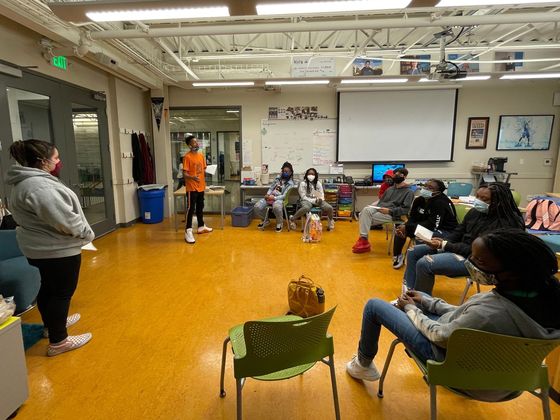 Club Spotlight: Don Fisher Clubhouse Over the summer, a school bus route was cancelled impacting transportation for over 40 youth who regularly attend the Don Fisher Clubhouse after school. Club families immediately took action. This resulted not only in the bus route being reinstated, but in an additional bus stop being added right in front of the Clubhouse itself. Read more about the Don Fisher Clubhouse here.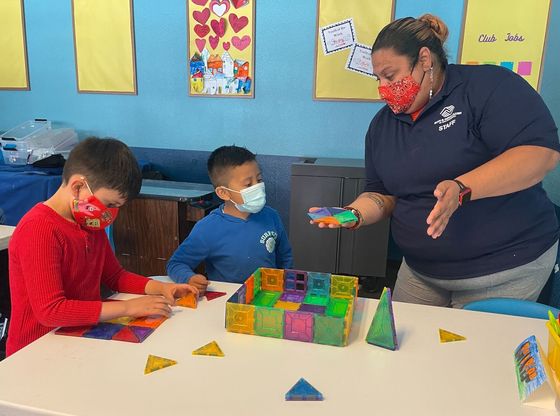 Academic Success & Socioemotional Wellness for Students Because we remained open and active in our members' lives throughout the pandemic, our relationships with youth and their families are stronger than ever. This makes us well-positioned to help address some of the long-term impacts of the pandemic and pave the road toward our members' academic, social, and emotional recovery. Read more about our plans here.
Boys & Girls Clubs of San Francisco is a tax-exempt public charity (federal tax ID #94-1156608). All contributions are tax deductible to the extent allowable by law. No goods or services were provided in exchange for your generous financial donation.