2021 Tim Russert Summer Groove
$14,790.50 raised
Created by Nantucket Boys & Girls Club Inc.
Donate Now
The Nantucket Boys & Girls Club is Nantucket's premier youth organization, serving over 70% of the island's school aged children. We offer year-round, safe and affordable services which working families have depended on for 76 years. The Tim Russert Summer Groove raises critical funds for operating and programs. Show your support for the youth of Nantucket today!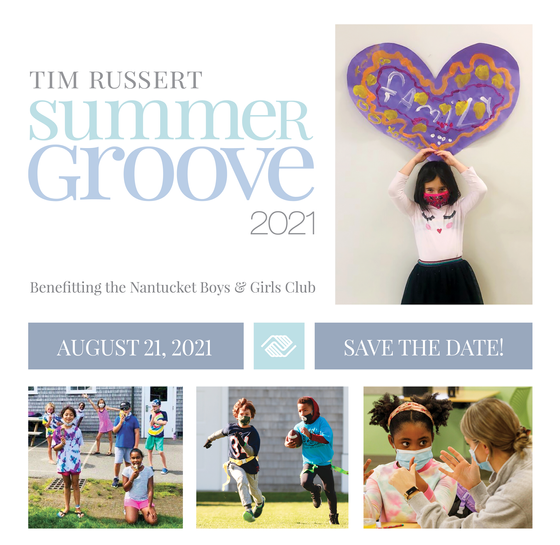 Nantucket Boys & Girls Club Inc. is a tax-exempt public charity (federal tax ID #046114678). All contributions are tax deductible to the extent allowable by law. No goods or services were provided in exchange for your generous financial donation.