Monthly Giving Program
Created by Tough As Nails
Our Story
Imagine the beaming smile a child gives as you hand them a surprise "gift" while they are in the hospital or facing daily struggles of illness.
Picture the joy a nurse or family outreach specialist experiences delivering the art-based kits.
Embrace the empowerment our youth feel as they help prep and pack kits, write wishtags, or fundraise knowing they are directly spreading joy, comfort, and love to another child who is faced with a health challenge.
Did you know art has the power to reduce pain, anxiety, depression, and cortisol (stress) levels while simultaneously increasing serotonin (happy hormones), connection, immunity, self-expression, and willingness to receive necessary treatments? It allows kids to process difficult emotions through tactile experiences and distract from their current situation. It provides normalicy in the midst of uncertainty. Art is powerful!
If you long for your money to make a true difference and impact, our monthly giving program is for you. We ensure it stays local, helps a small women owned and run business, & directly impacts our youth both through our art-based kit donations and school leadership & involvement opportunities.
We spend an average of $7-$15 to purchase supplies for each kit monthly. However, $25 covers all expenses per kit that it takes us to keep our nonprofit up and running. Every dollar counts and we are blessed and grateful for yours!
Thank you for your gift of love!
PS...This smile could be compliments of YOU!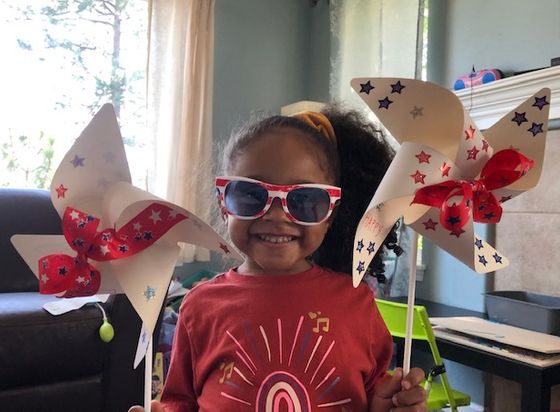 Tough As Nails is a tax-exempt public charity (federal tax ID #824241740). All contributions are tax deductible to the extent allowable by law. No goods or services were provided in exchange for your generous financial donation.