GiveBig: STEP UP for Survivors!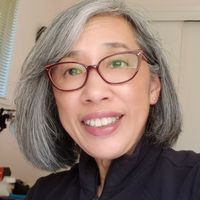 Saturday Fitness Classes
Donate Now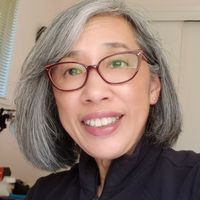 Saturday Fitness Classes
Our Saturday Fitness Classes are combining to form one strong team! Toshiko's 10am class and Ann's 11:30am class. Team Survivor Northwest fitness classes are designed especially for women who have had a cancer diagnosis. Instructors are educated and experienced in working with the cancer community. Members enjoy this safe space to join other women who are undergoing treatment or regaining and maintaining strength post-treatment.
Our Story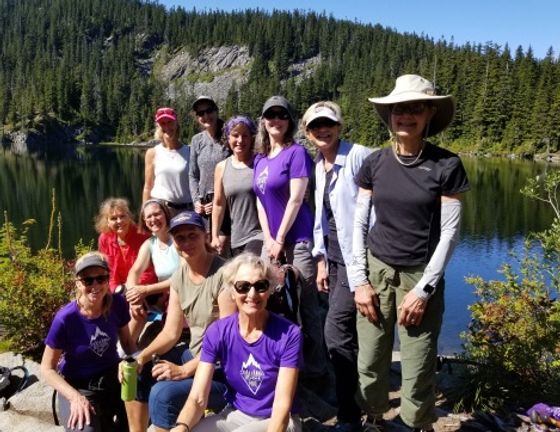 "Team Survivor helped me get my life back" and "It was almost worth having cancer in order to discover Team Survivor" are comments that we hear often at Team Survivor Northwest (TSNW). So what makes TSNW so special?
Our Vision. We envision a world in which every woman who has had a cancer diagnosis has the resources and support to return to her best physical and emotional health.
Our Mission. We provide a broad range of fitness and health education programs to enable women cancer survivors, in any stage of treatment or recovery and at any fitness level, to take an active role in their ongoing physical and emotional healing.
Our Free Programs. Women often begin with fitness classes or one of our walking programs and as they get stronger, they find themselves drawn towards other programs like hiking, triathlon training, dragon boating and even mountain climbing.
Our Community. Our members come for their health and stay because they find a community of friends who understand what they have been through and want to look forward and set goals together.
The Impact of Exercise. The life-saving impact of exercise during and after cancer treatment is clear, with some studies showing a 40-60% decrease in mortality. Exercise also decreases side-effects and pain and improves fatigue, anxiety, depression, self-esteem, happiness, and quality of life in cancer survivors.
YOUR Impact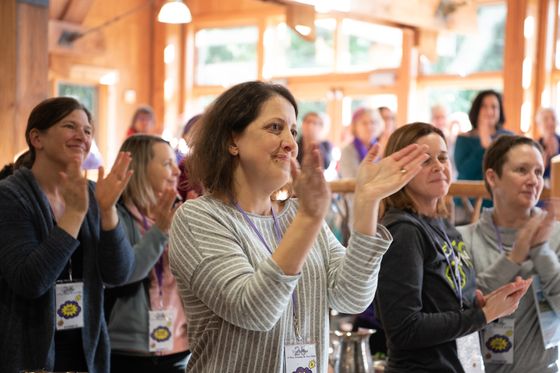 The amazing part about our story is that none of those things that make Team Survivor Northwest special could happen without our generous and dedicated donors. Last year, it was our donors who STEPPED UP to keep our programs running during a pandemic when several fundraisers were cancelled. Thanks to our donors, we were able to serve MORE WOMEN in 2020 than previous years, despite the pandemic forcing programs online. This year, our priority is to reach women in underserved communities.
Team Survivor Northwest is focused on addressing healthcare disparities that continue to exist in our nation. Our big goal for STEP UP for Survivors is to reach $25,000 in donations, which will cover the costs of starting a Spanish-speaking class and a class for women of color in the South Sound for the first three years. With these added programs, our community will be one STEP closer to providing a world in which every woman who has had a cancer diagnosis has the resources and support to return to her best physical and emotional well-being.
Learn more at www.teamsurvivornw.org. Thank you for STEPPING UP to make a difference!
Matching Donations!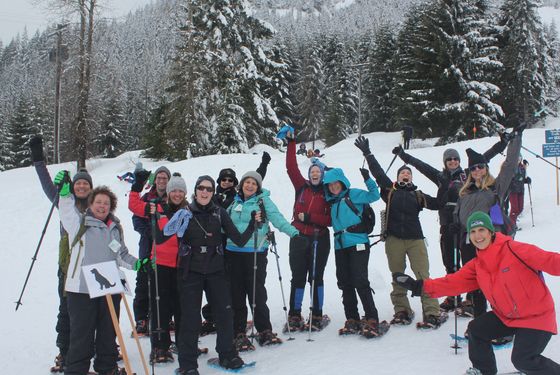 We are working on our third match, from a generous board member. The next donations will be matched, up to $3,000! We met our first 2 matches! $3,000 from an anonymous donor (below) and $4,000 from Board President Lisa Black and her husband Robert Sterzinger. Thank you to our matching donors and all of those that helped us get every dollar of those matches! Our first match was from a member wishes to be anonymous, but said that she wants to give because of how Team Survivor has transformed her life. She never saw herself as very athletic before having cancer, but once she found Team Survivor, she began to try things like half-marathons and mountain climbing. Now she has stayed active through the pandemic with the virtual duathlon and the Miles for Meaning challenge. These activities and the accompanying friendships have made her happier and healthier and she wants to be able to offer the same opportunities to others.