Support Your Golf Course
$857.68 of $25,000
Supporting your golf course helps First Tee West Texas keep it in great playing condition year round. The First Tee Golf Academy is not a public facility. It's entirely supported by the generosity of people like you. Thank you so much!!
First Tee West Texas Golf Academy
This fantastic new golf course is made possible by a generous local businessman and a few of his close friends. We hope that you, your family, and our local golf teams are enjoying it.
Please take a moment and support your golf course today! Maintainiing the golf course is very expensive and we strive to offer our First Tee families and local golf teams a great place to practice, play, learn, and have fun. Keep in mind that this golf course is not a public facility. It was built so local area youth golfers will have their very own golf course. A place where they are always welcome.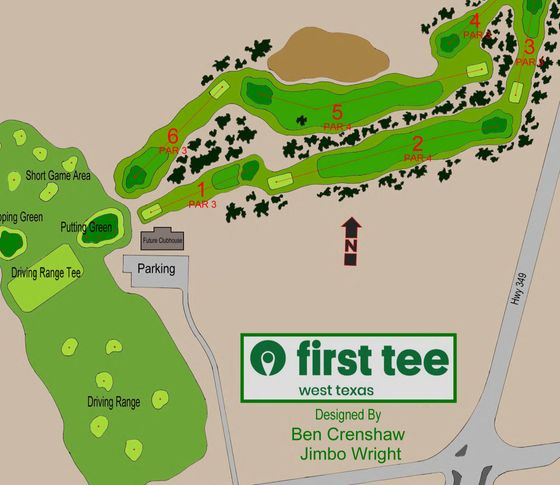 Now it's your shot! Please hit the Donate Now button and help support your Golf Course.
First Tee West Texas is a tax-exempt public charity (federal tax ID #830777833). All contributions are tax deductible to the extent allowable by law. No goods or services were provided in exchange for your generous financial donation.